How to dress up for a friend's wedding?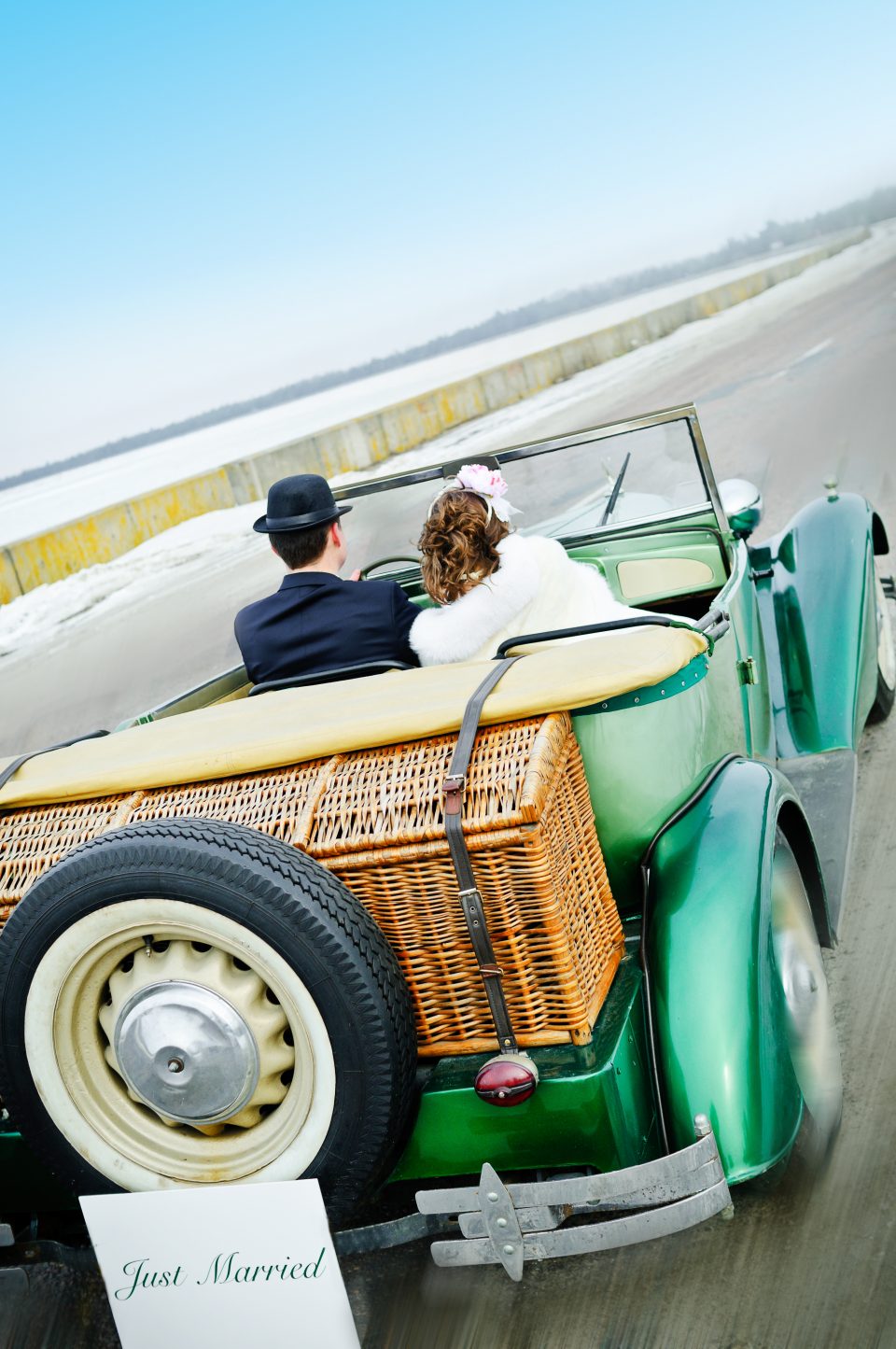 Partying together which your girlfriends shouldn't know about – check! A batchelor party like the one from The Hangover movie – check! It's time to face the situation, in which you should do your best to represnt your mate worthily during one of the most important day of his life.
Does this question bother you?… How to dress up for a wedding?
The wedding ceremony and party are special events – very formal. On the condition that the invitation says that you should dress up in Hawaiian style or the party is at the pool and you have to bring your swimming trunks and a flower necklace – do it. Otherwise, don't even think about breaking the dress code.
Wedding stylings have to obey the rule saying that they shouldn't be more noticeable than the bride's and the groom's. It is better for the wedding guests should look formal, elegant and they should stay in the background.
Considering the fact that some weddings take place in palaces and some… well don't, it's worth to dress up appropriately to the party's vibe. And if you still can't decide what to wear, there's always the suit – the most reliable option! Especially when the wedding takes place in a fancy place.
It wouldn't look good if the groom wore a suit and you in a tuxedo. So, don't get too crazy with being elegant. The parties last till early morning – that's why choose fashionable men's suits. The dark colours, like black, navy blue or grey, and a plain pattern is all what it takes to get satisfaction. Add a white shirt with cufflinks, a silk tie and black oxfords.
In the situation where the wedding party's guests are mostly friends, but the vibe is still formal, go with a slim-fit dark navy blue suit and suede moccasins. A unique bow tie and stylish brown shoes will add your styling chic. Check it out yourself – the outfit depends on the circumstances.
If you and a suit are completely unmatchable and you haven't used the one hanging in your wardrobe for ages. Or if you are neither the best man nor the closest family, you can chill out and decide on an odd jacket and trousers from different fabrics and colours!
Choose a plain shirt, a suit jacket and trendy trousers, such as chinos. The shirt doesn't have to be white, but remember about the long sleeve.
If you're not a fan of ties, think about a button-down shirt. Put a handkerchief into the breast pocket of the jacket. It looks sophisticated and adds elegance to your look. Everyone would notice that you didn't choose the outfit randomly and that you show respect to the Wedding Couple!