What to wear for… Pokemon GO?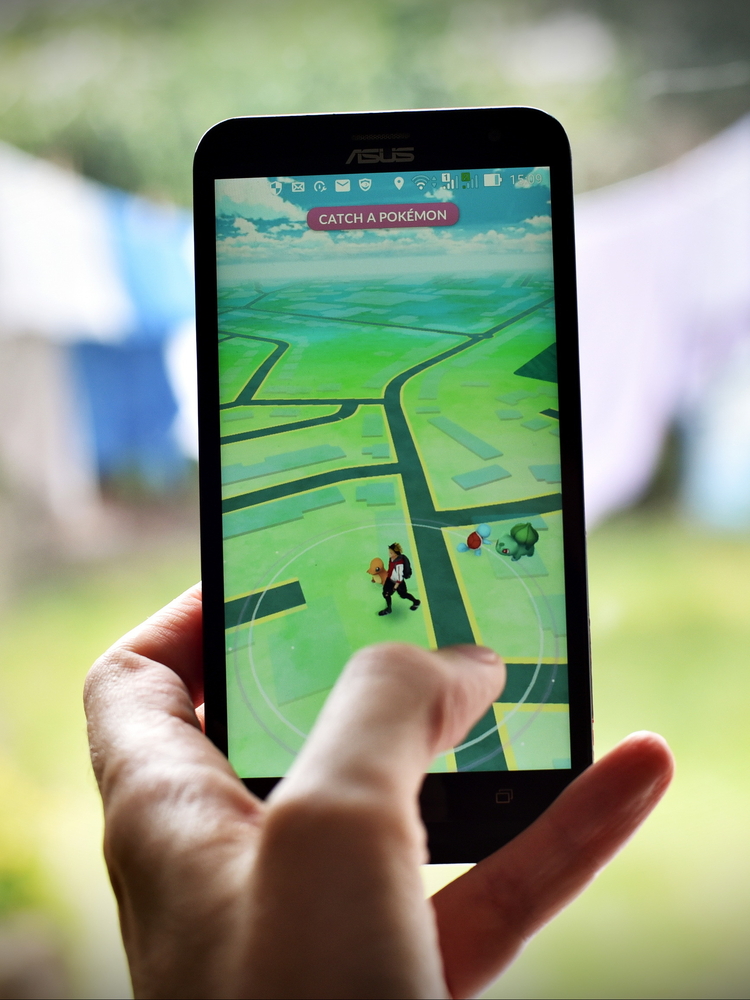 It's been a few weeks since the revolutionary urban game with expanded reality – Pokemon Go saw daylight and became a global phenomenon.
This application made millions of people play, including even celebrities. It's common in Europe and breaks the records of popularity in big cities like London, Berlin or Warsaw.
What is Pokemon Go about?
If you still haven't installed it and you don't know what is it about, then sorry but… have you been on Mars recently? 😉 Or maybe you are avoiding facing this app?
Now seriously, it's simple. You install it, start it and in a moment you can catch your first Japanese monster. For the next ones, you have to go outside and use your smartphone with GPS connected with Google Maps to search the area. Briefly speaking, you can develop the skills of your heros and contest them with other Pokemon players to win points. Every Pokemon has CP (Combat Points). The best ones are: Mewtwo, Dragonite, Mew, Moltres, Zapdos, Snorlax, Arcanine, Lapras, Articuno and Exeggutor. 😉
Be the man and prepare yourself for Pokemon searching. You won't need a net for butterlies or of any kind, instead take a powerbank with you because the game eats the battery furiously. Dress up like a hunter and hit the town!
What to wear?
Pokemon Go is a game that is supposed to make you explore the area and discover new places. Who watched the cartoon knows it and the ones who didn't, won't have a problem with it. Well, Pokemons hide in their natural environments. That means that they can be everywhere: over the hill, in the woods or in the water. If you plan to go beyond the urban jungle, remember to dress up appropriately and use accessories if needed. 😉
When you just simply go for a Pokemon hunt with your friends to the nearest mall or to some public places, then choose a comfortable streetwear styling. The best option is to wear comfy joggers, a T-shirt, a sweatshirt for the evening and a cap, like the one Ash used to wear. Complete the look with sneakers or trainers.
In such an outfit you will feel comfortable and when you finish playing the game, go with your buddies to lift a glass of beer instead of a pokeball. 😉