Men's Grooming – what you should know about it?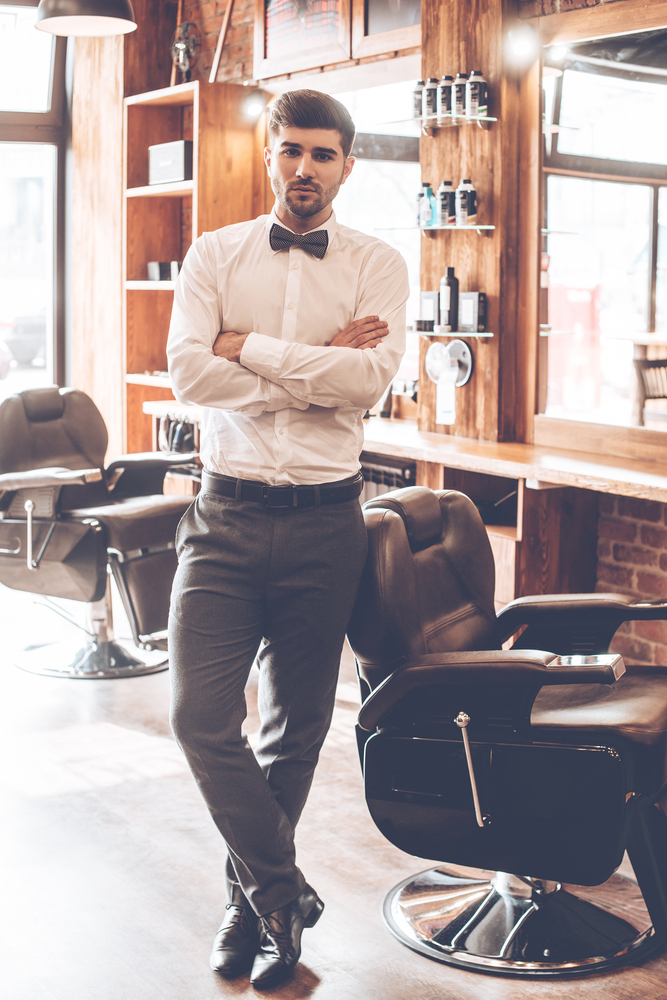 The times when a man needed only a shaving brush, a razor and a piece of broken mirror, thanks to which he won't cut your throat open, are long gone. Nowadays, every gent should be on first name terms with grooming.
Grooming? Do I mean making haircuts for cats and dogs in a pets' beauty parlor? The answer is: no. In fact, pets are taking care of by so-called 'groomers'. In terms of a man, it's all about putting his pretty face out onto the daylight.
Actually, 'grooming' means various conditioning activities concerning men. In everyday life, it makes men feel good not only in their clothes, but also in their skin. It represents individual style through the haircut, facial hair, skin condition and scent sheding the atmosphere of perfection and manhood.
Basic features of grooming:
The two most important ones are the haircut and facial hair. The name of this trend comes from cutting and stylizing hair.
Hairstyle – perfectly chosen and carefully stylized.
Facial hair styling – it's not a surprise that barber shops are experiencing their Renaissance. The professionals take care of cutting and conditioning the face of the customer. They can also mask imperfections and improve the look.
However, grooming also pays attention to the details because the overlook is the most important, it's set from:
eyebrows, nose, ears – hair… you know;
skin – smooth and conditioned looks healthy and fresh, it's thanks to the diet and using high-quality cosmetics;
teeth – nice smile and fresh breath;
scent – stylish, popular seducing fragrances! Do you want to find out how to seduce a woman? Read SEDUCTIVE SCENT.
Focusing on selected products from men's beauty and cosmetics – from perfumes through cosmetics, on accessories ending.
Caring about one's image, fashion stylings and the look improve the mood and enhances self-confidence and cogency. It's worth digging out and using your assets! Grooming is not as black as it's painted. If you don't know how to start taking care of your beauty – check out WHAT A MAN'S COSMETIC CASE SHOULD INCLUDE?!