Rose Gold: the most trendy hair colour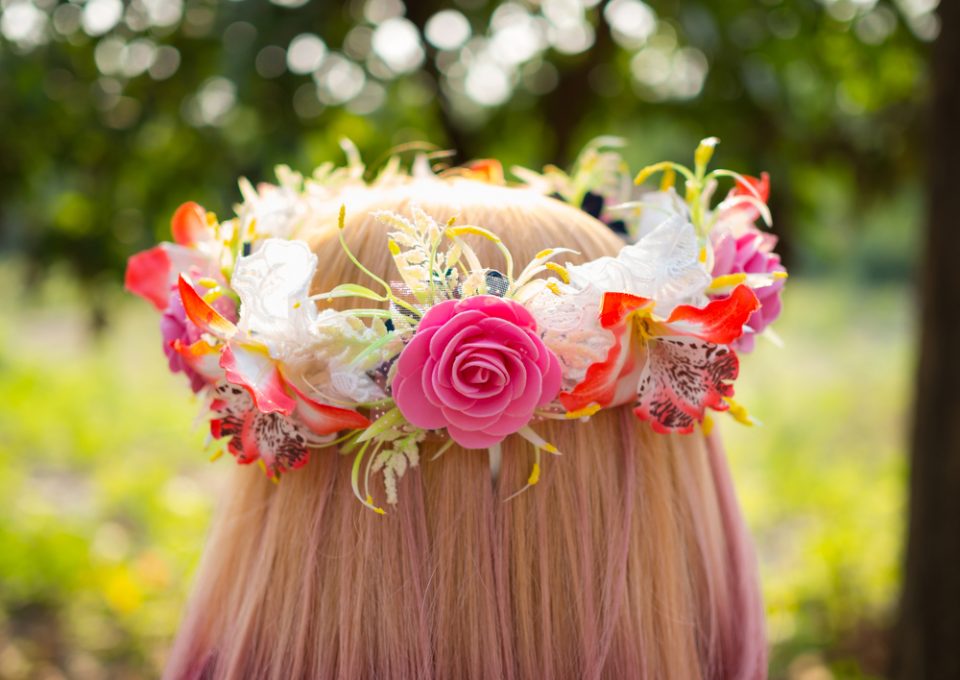 Year after year, there are new emerging trends in make-up, hairstyling and fashion world. Currently, the hottest trend within dyeing hair is rose gold colour. What makes it unique? Why do women around the world and the most famous celebrities felt in love with it? You deserve to know the answer and maybe then you will become a part of the rose gold world.
Rose gold hair
Rose gold colour resembles jewellery and accessories like mobile phone covers because it firstly occurred on such items. Now, rose gold became a fashion killer in the hairstyling world. It is nothing more than a colour of rose gold, but a bit more intense than the previously hit colour – strawberry blonde. Dyeing hair with it means mixing and dyeing hair strands with gold and pink. Effect? Glowing pink hair that shines like gold, sometimes even with a copper shade! With such a technique, you can dye all your hair or only their tips – both ideas are popular all around the world. Another interesting option is rose gold sombre or ombre. These are trendy dyeing methods, but now with totally smoking hot and new colour.
Remember, if you decide on such a look, go to a professional hairdressing salon. Only a reliable and professional stylist will be able to dye your hair properly. Making it on your own is almost impossible. Without proper knowledge and skills you should just give up on such an idea. Rose gold is quite a hard colour to get, so it's not worth to experiment alone with it.
The colour of the stars – Rose Gold
Rose gold is outstandingly hot and feminine hair colour, but also unique and innovative – the one who is not widely known yet. Then, it's no surprise that world stars, celebrities and fashion bloggers felt in love with it at first sight. The most famous people who dyed hair like this were Kylie Jenner, Rita Ora, Elle Fanning or Cate Blanchett.
Colour for whom?
Some people think that rose gold is reserved only for blondes. They couldn't be more wrong! Even, brunettes can dye their hair like this. Moreover, it's a decent solution for every woman who has damaged, dry and faded hair due to numerous dyeings. The metallic shade of this colour will not only replace the faded colour but will also add energy and give a second breath to your hair. Another worth mentioning fact is that it fades and washes out equally. It means that with further washings, the colour washes out and gets brighter and similar to gold blonde colour.
How to shine in rose gold hair?
This subtle and amazingly feminine shade perfectly underlines the woman's beauty and is not as eccentric and shocking as it is believed to be. In accordance to that, such a hairstyle can be stylised in a classic way. The perfect hairstyle proposition is to wear straight and loose hair that slightly add volume to your look.
If you feel more comfortable with more avant-garde stylings or want to get crazy with your hair, plump for double buns in Gwen Stefani's style from the 90s. Nowadays, the biggest stars and celebrities wear such a hairstyle, e.g. Cara Delavinge, Kendall Jenner, Hailey Baldwin, Ariana Grande, Miley Cyrus or Josephine Skriver. Feisty and underlining rebellious look – double buns – fit perfectly to girlish rose gold colour.