How to pack for a business trip?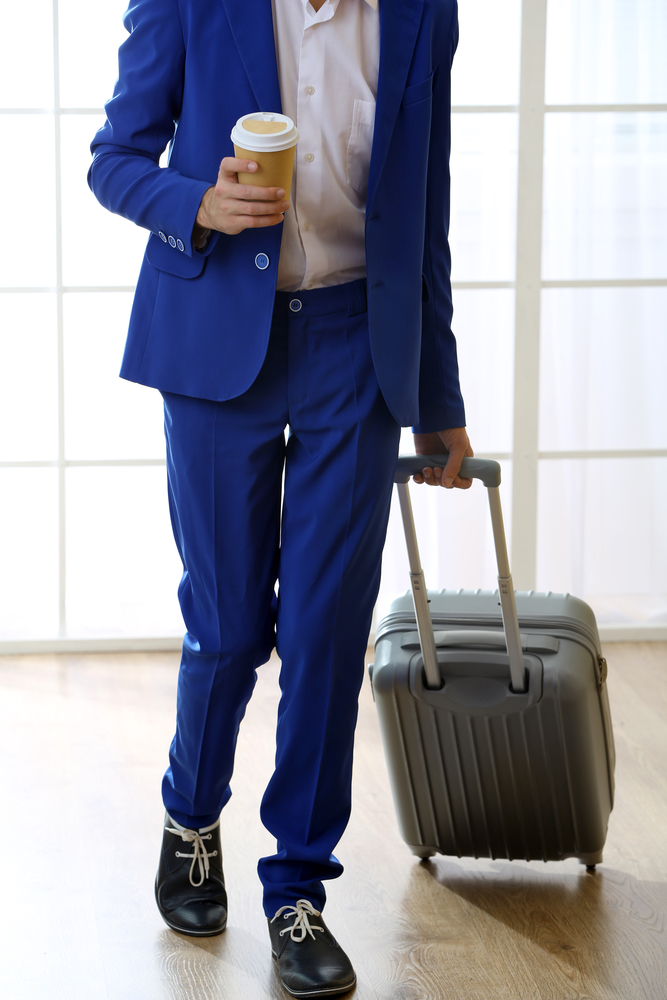 The most important features of a business trip's suitcase is its small size, where still, all necessary clothes need to be packed providing the appropriate level of protection as clothes after reaching the destination look neither creased nor damaged.
In this case, the principle that 'less is more' is extremely useful. The business trip goes smoothly when you travel with only one suitcase. However, it has to fit all necessary clothes, accessories and cosmetics.
Think about what kind of a suitcase you want to travel with? Will it be a suitcase with a hanger for suits or rather a sports bag? I recommend you a handy and classic suitcase with wheels. It's an expceptionally good choice when you need also to carry a laptop bag on the shoulders. Such a suitcase has got plenty of advantages like a firm frame, being easy to pack, a lot of space, easy movement and amazing protection from potential damage.
Stick to the rule saying that you should take a smaller suitcase than you think you need. People tend to pack too much clothes. It's way better to think what is really necessary and therfore have a lighter suitcase to be carried later on. The appropriate-size suitcase has got another asset – the properly filled space prevents things from moving and reducing clothes creasing.
How to pack for a business trip?
How to pack for a business trip?

Firstly, pack trousers and suit jackets at the bottom. Fold pants as they are placed on coat hangers in a wardrobe but flat. You should also fold suit jackets flat and have crossed sleeves. If it comes to shirts, fold them as they were on the shelves in the shop. You can't elimante a crease effect fully, so don't worry. If they are small, you will deal with them by using a hotel's iron quickly.

Fill the gaps with ties, socks etc.
Choose an odd jacket and trousers set. Pack one set less than you think you need. Place a bet on monochrome and toned colours. They always fit each other.
Underwear – pack one pair of underwear and socks for each day of a trip. If during a business trip evening business meetings are planned, prepare another set. Of course, it would be good if you have still one extra – for unpredicted even
Accessories with similar rules – you should pack a belt that fits to all trousers. The same applies to ties – they should work well with every shirt and suit jacket.
Take two extra pairs of casual shoes with you. If you decide to take an evening walk you can wear a shirt and roll its sleeves. Thanks to that, you provide yourself with a casual look. Keep shoes in a plastic or material bag.
For sure you will need a husky jacket! Very functional and perfect for a trip. Regardless of how you fold it – it doesn't crease. Such an outerwear fits most occasions and stylings. Moreover, it takes little space, but on the other hand, keeps you warm and create an outstanding look.
As in the case of jackets, while choosing other clothes for a trip you need to pay attention to their functionality. Always choose trousers that are crease-resistant.
Remember, to pack a suitcase with all necessary cosmetics and accessories that you use. And, if you plan to take a swim in the hotel pool – don't forget to take swimming trunks.