Six reasons to celebrate Fat Thursday.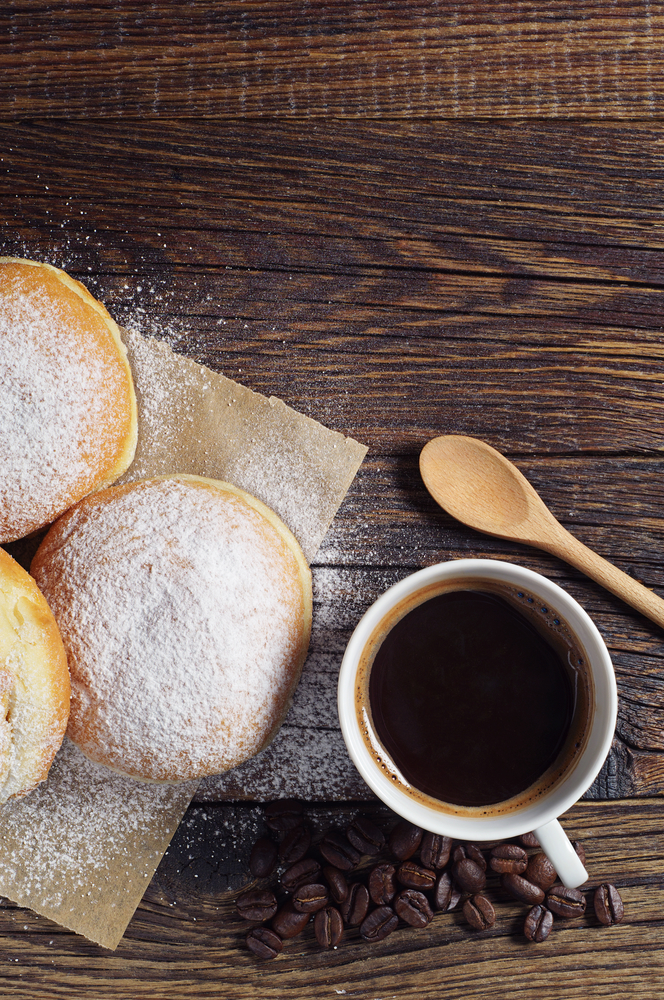 It's today!
Today is the day when we beat, willingly or not, our personal records, and in the evening or the next day, we exchange information with friends who ate more. Of course, we talk about doughnuts and the day full of jam, glazed sugar and calories, this day is called Fat Thursday!
Why is it worth to give up diet on this day? There are at least six good reasons!
Doughnuts – Fat Thursday

Firstly, Fat Thursday ends the carnival. Being sad and full of regrets, we have to say goodbye to the time of parties and celebrations. However, thanks to a doughnut feast we may compensate all moral damages caused by it.

Secondly, this is a day with broad traditions. Those who celebrate this custom know that on this day they can eat freely as many doughnuts with jam as they could. It's worth to know that doughnuts were once stuffed with bacon and followed by a vodka shot. The ones more involved in the celebrations may eagerly continue this old custom.
Thirdly, there is no reason to believe in superstitions, but just in case, it's better to be safe than sorry. It is believed that a person who doesn't eat at least one doughnut on Fat Thursday, will be cursed. Why should somebody risk? It's better to eat a lot and live and prosper!
Through the stomach to the heart. With trembling hearts, we recall last week's Valentine's Day, but as it is well-known – they are already gone. Some, instead of giving each other hearts on the stick would prefer receiving a tasteful warm doughnut poured with chocolate and eat it in the bedroom. Don't miss an excuse to celebrate together.
Another reason is an unsanctioned withdrawal from the diet and meals full of green leaves, healthy grains and other 'miracle' ingredients 🙂 Finally, you eat without counting calories and at the end without regrets loosen the belt.
And as we talk about clothes, on this day you shouldn't worry about your styling at all. This day is all about loose and comfortable clothes! Sweatpants with a waist drawstring can hide much and a comfy sporty hoodie easily hides a bloated stomach!
Bon Appetit!