Washing clothes. Tricks you had no idea about!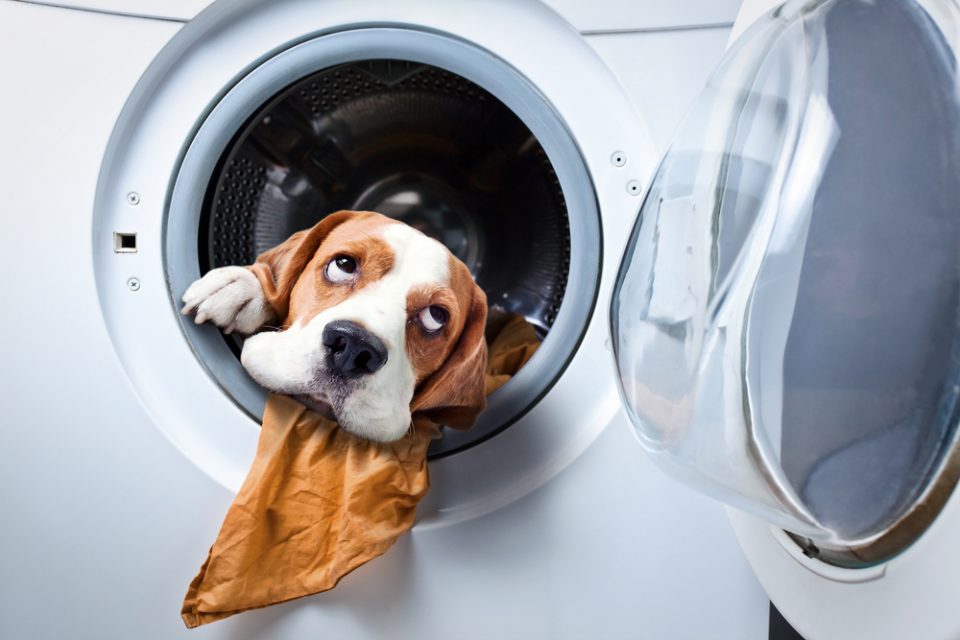 If you choose your clothes carefully and have a broader concept, it means that you like them and want them to stay the same as when purchased – you need to know how vital a proper washing can be! You never know what awaits you in the future, so don't count on your girlfriend or mother and learn some basics!
Washing clothes have its own rules. As a beginner, you should get to know all these mysterious icons on the labels! Thanks to these symbols you are able to wash clothes in a way that doesn't destroy or shrink them. This knowledge ensures you that you do the thing appropriately – in proper temperature and manner. Besides sticking to the symbols, it's also worth to stick to the following tricks. Thanks to them your relationship with your washing machine will be smoother. Maybe will you even start to like each other?
Washing clothes – simple tricks you had no idea about!
Number one rule – seperate colours (white, black and others) and fabrics (delicate, flannels, jeans etc.).
Before you start the washing, remember to turn your clothes inside out to avoid fading of the black colour.
If it comes to washing other colours, pour a teaspoon of salt to the washing machine.
If you need to do a quick washing and you run out of a detergent, instead of it use casual kitchen ingredients. Vinegar and baking soda work as good as washing powder.
Use vinegar to wash towels. Thanks to it, bathroom towels stay soft longer.
If you care about the softness of your clothes, put a ball made from aluminium foil into the washing machine.
Clothes will be clean if the washing machine is clean inside. You should look there from time to time and care about its condition. Every six months, start the washing machine without the laundry and with half a cup of vinegar.
Everyone who is a fan of jeans knows that the best are the ones, which look as used and what follows, have their own history. Such jeans are usually worn at least a few years, so it can be assumed that they have survived washing many times. However, everyone knows that frequent washing harms denim fabric. But, there is the trick to limit their contacts with the washing machine. Let's assume that your favourite pair of jeans need to be refreshed but have no stains. It's enough to put them into a freezer! Such treatment kills all bacteria, neutralises bad smell and at the same time doesn't damage the fibres.
The above method doesn't exclude washing jeans at all. If you do that, remember to wash jeans in cold water!
In general, you can wash your clothes in cold water – all of them! This saves a lot of energy which is consumed during water heating.
There are dozens of different type of stains and there are dozens if not hundreds of ways to get rid of all sorts of unexpected stains. However, the all-purpose key is one. If you stain your clothes, firstly soak them with water and then start removing the unwanted stain with proper detergents. Never the other way around.
Put underwear in a net bag. You will avoid seeking socks and not a single one will hide in the edge of the drum.
If your washing machine additionally dries clothes or if you use a separate dryer – save your time and energy that you pay for. Put a dry towel in the washing machine and wet underwear will dry faster.
Don't dry jumpers on a hanger. If you care about their shape and you don't want them to be baggy – dry them flat. It's enough to put a wet jumper on a towel which lays on a flat surface. Remember to flip it over if one side is already dry.
Good luck!