10 Rules of men's friendship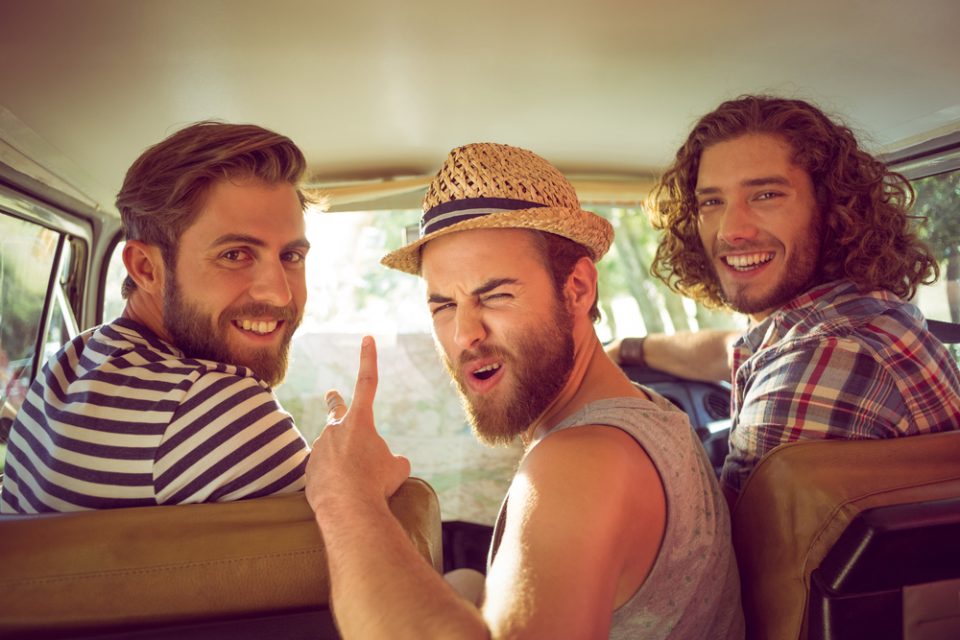 Women come and go, people change jobs, the wallet is full or empty. One day, you have nice and pearl-shining teeth and hair and another day, you have dentures and a bald and glossy head. Nothing is permanent, but true friendship lasts forever.
Men's friendship is a straightforward relation about strong and firm foundations as the same neighbourhood and memories. It is far from the stereotypes and ideals, but true. This is something that can't be measured by one's look or economical status. You both are as thick as thieves, you feel no rivalry and you notice equality.
10 Rules of men's friendship
Even if your best friend upsets you or does something you don't approve of – never ever tell a woman what happened and never speak negatively about him. Don't tell neither your girlfriend nor any other women – mother, sister or a mistress. Why? Because nothing good will come out of it. She will speak about it over and over again, try to bring you together or get an opportunity to drive a wedge between you (after all, your friend 'stole' her precious time with you). In good or bad faith, a woman speaks a lot and therefore rumours and gossips arise that may destroy your friendship. Always solve your problems with each other. Not without a reason, one of the most popular comedies about a bunch of friends states that 'What happens in Vegas, stays in Vegas'.
Referring to the above, another rule occurs. Forgive each other quickly. If you have something too difficult to talk about – speak to him and don't act like a little girl. After all, you can always resolve things with your hands. The real 'friendship' is neither afraid of the truth nor one or two slaps in the face. Even though, I know it may not be easy, because…
Calling somebody a friend is difficult even for long-time friends. The same situation concerns talking about emotions. Men avoid declarations (not surprising at all), but in a men's friendship, not speaking about it provides certain mysticism. Apparently, it has to be that way and some issues are clear and understood without words.
Even when you are in a relationship or if you start a family you should always find time for your best friend. Apparently, one of the elements of a men's friendship is a certain regularity of meetings. Don't try to check it on your own skin and don't screw it up.
Support your friend and encourage him to achieve his dreams, even if they seem to be silly. It should be you, who stands behind him when the whole world is against him. Being a friend means staying with a friend for good and bad. Loyalty is a foundation of the true friendship!
Men's friendship means that you can ask your friend for everything, but at the same time you know when you shouldn't. You can always stay silent and go for a mountain trip, repairing a motorcycle or watch a thriller. You can endlessly talk about the expected result of the next match of your favourite sports team or other common passion aside from talking about the problem. It's important that you have the support of each other.
If he's in trouble – don't ask if you can help. Do it.
Celebrate your common interests. If you like to meet in a garage for a beer – there is no reason to change that. Do you prefer to go to a pub in which they serve the best pork chop? Here you are. You shouldn't meet at home full of casual problems. The dust from the curtains and the carpet 'steals' the space to breathe. Other-than-home place of hangouts is definitely a better place to take care of your friendship.
If possible, don't bring your girlfriends or wives to your place. But, live with them well.
And if we talk about women, there is one simple rule: never be interested in a friend's woman or ex-girlfriend. There is no exception to this rule.