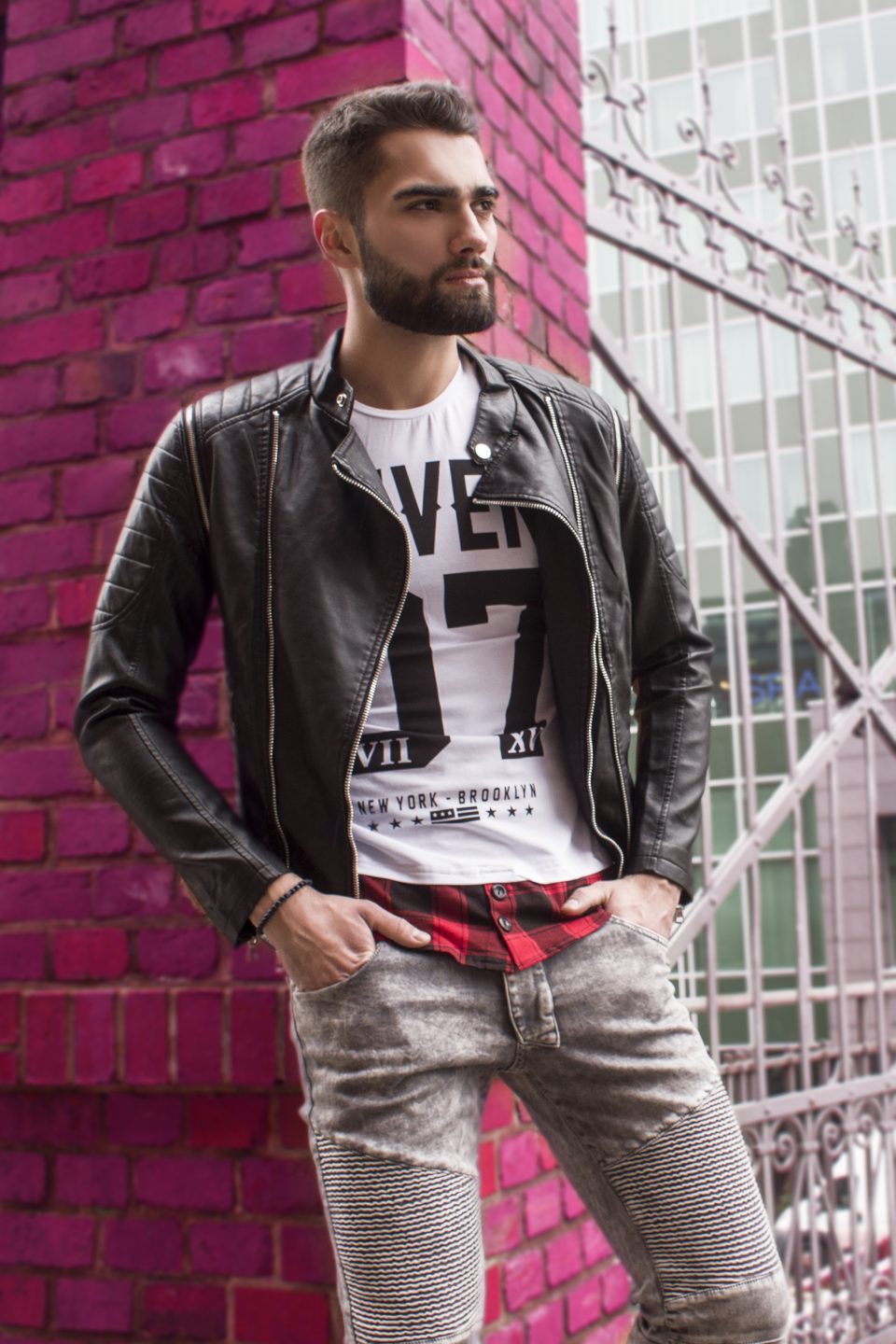 Today, we have got the enitre world in our smartphones. Everything accessible at your fingertips or actually on one tap of a finger. We don't need to go to the bank, library or buy DVDs to watch a good movie at home. It's quite natural and it's no surprise that we buy almost everything online, even clothes.
Online shopping makes life easier. It saves your time that would be needed to walk through the shop's shelves and it does not empty your pocket. As you can see, online shopping has only advantages. However, in order to get the maximum satisfaction, you should prepare before the purchase.
There are no two identical silhouettes. Please, don't think that if a particular model of jeans looked great on a model in an advert, it would fit also to you. Moreover, if you buy clothes 'ready to wear', you will need to take into account that their sizes are standardised, but at the same time they may vary depending on the brand.
How to buy the perfect pair of jeans online?

It would be nice if every man paid as much attention to the waist measurement, as to measuring other body parts. Waist is an important issue – especially in fashion and when you buy clothes that have to be well-fitted. Therefore, you need to find a measuring tape in your tailor's box or an all-in-one drawer. However, before you buy trousers online – you should check your dimensions using a measuring tape.
Start with the waist. Measure the circumference a few centimetres above the navel, at a place where you usually wear the belt. I assume that you don't wear the belt at the height of the navel 🙂 Don't tighten the measuring tape too much – you should be able to insert fingers there easily.
Next, measure the inside leg length. To do that you will probably need a hand of somebody trusted. Measure it from the crotch to the ankle.
To measure the outside leg length, do a measurement from the waist to the ankle or to the place where the leg should end.
In many online stores, including Bolf.eu there is a possibility of comparing size of which the length is measured from the top to the crotch seam.
Keep in mind that individual measurement is only the starting point! Choosing the perfect jeans or other trousers requires checking the table size given by the seller! You should be familiar with symbols like 'W' which stands for waist and 'L' for length. Now, you know how to measure trousers properly.
Determine your body type.
Standard sizes mainly rely on the waist circumference measurement. Every man has got a certain body type and jeans types relate to such factors. Characterising your own body type may not be simple, but once you succeed, you will know how to buy proper size trousers for many seasons.
Remember that trousers have to be comfortable so that you can move freely. It is really important if it comes to a thick and fairly rigid material. They have to be versatile and fit into your needs. Therefore, you must pay attention to their design and leg cut. Below, we present you an image from the article Jeans without secrets. Find your design! If you click on the link, you will surely learn more about which trousers would fit you best.
Of course, to be sure that the shop's return policy is suitable, you should do it before you make a purchase. In Bolf.eu online store a purchase is not a risk. If you make basic measurements and look at the size charts, you will probably hit the jackpot. Also, if you are not hundred percent sure about your model – you can always make a return. You have up to 30 days to do it!