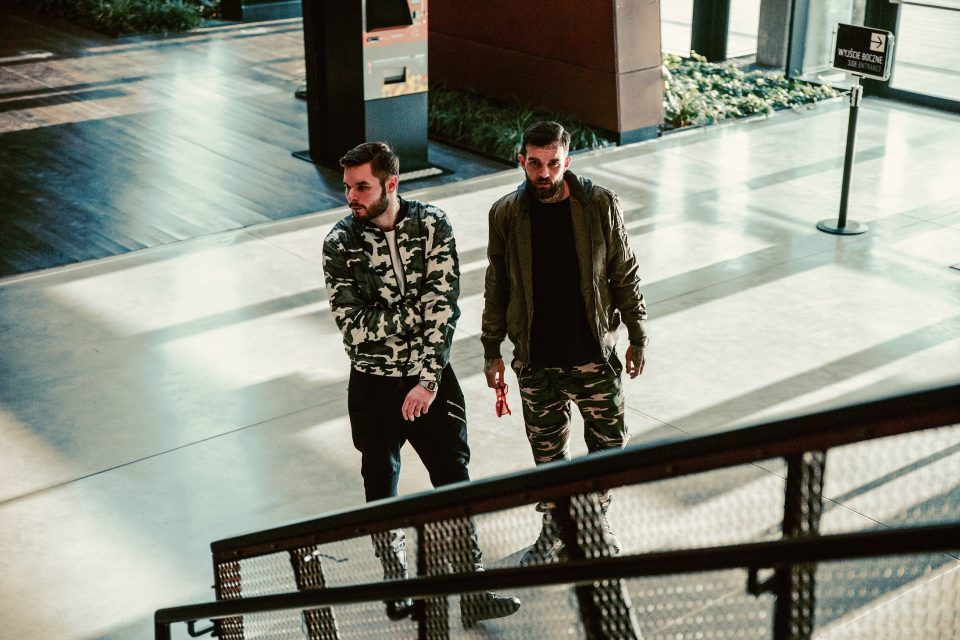 Joggers are the dominant and powerful trend among the urban jungle! They are usually made from soft denim or cotton. Thanks to such a fabric, they're light and comfortable. Moreover, thanks to their unique design, they fit outstandingly to the most influential trend – a streetwear one.
How can joggers be described?
First of all, they are no longer pants to run around the park. Besides a fabric that is pleasant in touch, they have ribbed cuffs and an elastic waistband. They're so versatile that you can't feel better! It's impossible! It's all thanks to the proper fitting. Joggers have tapered legs so they don't make impression of being too baggy. People no longer consider them only with leisure and sporty style. Instead of that, they became an important part of the urban jungle. Thanks to their versatility, they started to be acceptable in public. They can be worn on many ways and they look great matched with various clothes. Due to their multifunctionality and casual style, the fans of different styles may benefit from having them.
Which joggers should you choose?
The undoubtful fact is that classic jeans still remain on the top. However, in this season, it's also worth to place a bet on joggers in the trendiest khaki colour or with a camo-patterned one. Another interesting idea is to wear the ones with cargo pockets, or in contrasting colours – especially if you want to get an edgy look. However, if you decide on classic blackness and brown or grey shades, you're not wrong.
How to match them?
If you match joggers with a classic T-shirt, you refer to their original background – sporty style. It's the simplest and the most universal way to wear joggers. But, it's enough to match them with a black camo-patterned T-shirt and a denim jacket to get a unique look!
But, if you're a tracksuit-type, you also get the maximum level of comfort. Feel free to match them with a hoodie or with a checked shirt. In the case of cold weather, put on a bomber jacket in the trendiest colours – green, claret or black. Another decent idea is a leather jacket. If you think about jackets – place a bet on randomness and it hit the bull's eye. You only need to remember about one rule – the jacket can't be longline.
Provide your styling with a casual look. Feel free to match denim joggers with an Oxford-type shirt and complement it with a suit jacket made from marled cotton. Having looked so good, you can freely hit the streets or libraries, provided that you take with you hipster glasses. Joggers, a casual top and suede shoes are maybe not a uniform to work but on a date or a night out? Why not!
And as we talk about shoes, remember that this type of trousers expose them. Regardless of whether you decide on more sporty or urban shoes – sneakers, plimsolls and slip-ons work amazingly. Have fun and experiment!