Small talk! What to talk about?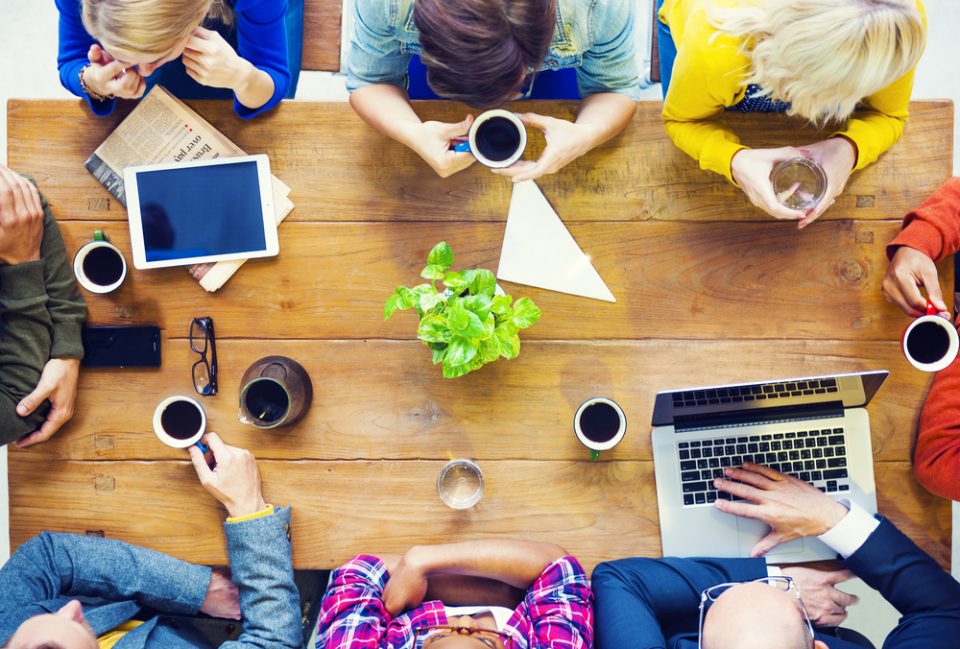 A classy man isn't only associated with perfect wear, well-groomed hair and gentleman's personality traits. If you don't want to scratch your image, you need to learn how to conversate skillfully.
Do you recognise moments when someone talks rubbish and suddenly an awkward silence hungs in the air? Sounds lame, doesn't it? You shouldn't learn how to get out from such a situation. It's worth to know how to avoid it. Especially, when it may destroy your professional career, chance to pick up a beautiful girl or scratch your image.
Small Talk – a brief, unimportant social or business level conversation that enables to break the first ice. It's a starter of a more serious talk, it helps to get better contact, it's also an alternative for silence and a tool to make a good impression.
Small Talk. What to talk about?
Just talk! Don't be shy and pretend that you don't know that girl you meet in the elevator each day for two years. Try not to hide behind a laptop from people from another department who you're going to meet or behind a beer keg at friend's party. Don't assume that you have nothing in common with these people. Since you're in the same place, you can talk even about the weather. After all, the same sky is above your heads and the same sun that shines for all.
A small talk is all about that – a silly conversation for its own sake. Search for common features that you can discuss and refer to them!
To make it easier – exercise regularly. Talk to a shop assistant in a grocery store, to a co-passenger who rides the same bus or to a hairdresser.
Feel confident! A good and trendy look is the basic feature of being courageous!
Be aware! Thanks to that, if you join a new group of people or talk to a girl, you will find common topics much quicker. Be up-to-date and read about sports, cultural events and what's happening all around the world.
Small talk rules:
Don't be a boring and complaining person.
Smile and look at the bright side of life.
Ask questions, be involved.
Listen to responses and refer to them. Remember them – they might be useful during another meeting.
Talk about non-controversial and easy things. Simply speaking, the ones that people are keen on to talk about, e.g. sports, weather, cultural events, holidays.
Avoid controversial, political and religion topics.
Comment on facts and don't criticise anything and anyone.