Trendsetters' choice! The quilted maxi vest!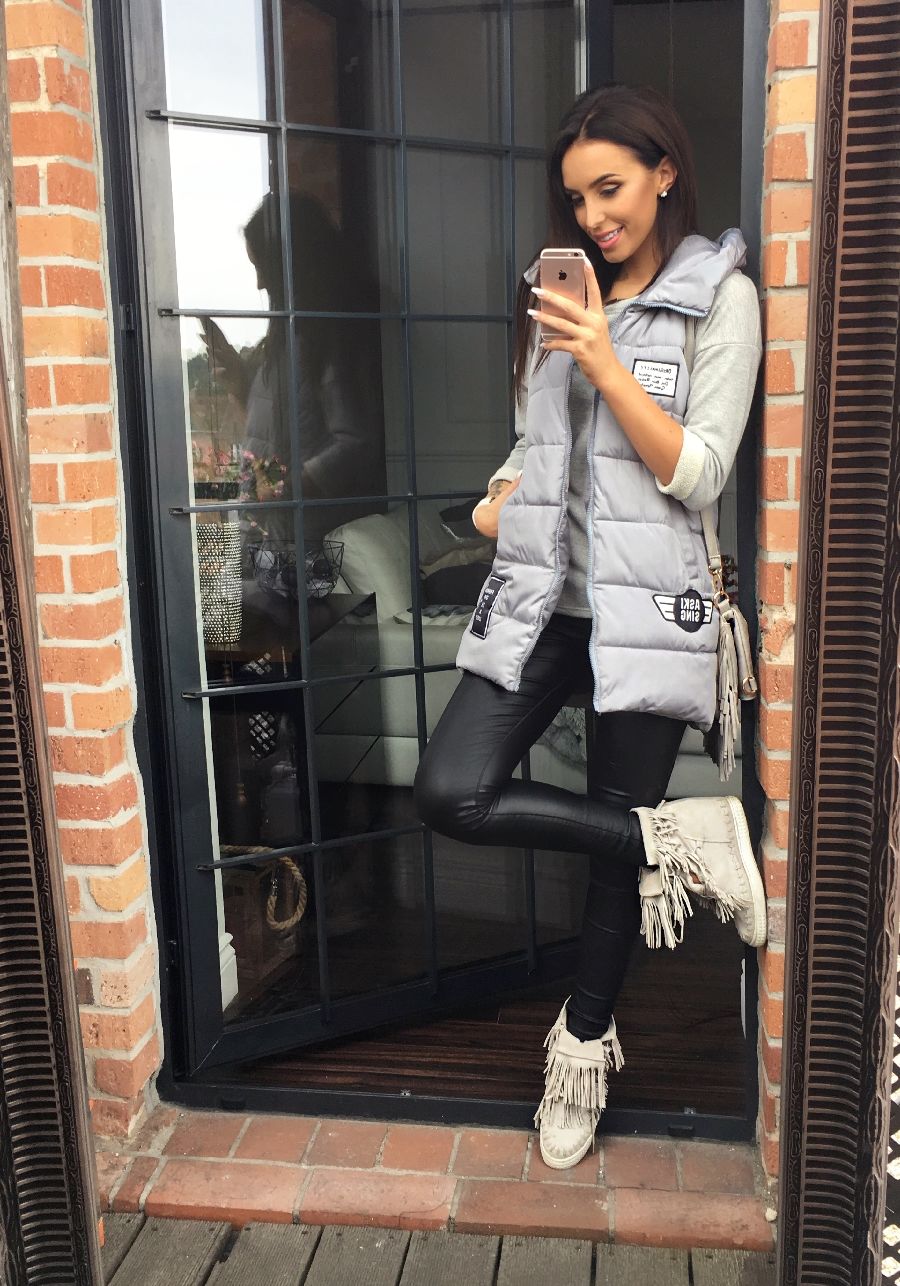 Quilted vests are clothes with a quite long history. Similiar to trousers, shirts and suit jackets, vests were originally designed for of men's fashion..
Men's vests were a part of a suit – the official gentlemen's outfit. In a bit different version, they were likewise part of military uniforms. Not so long ago vests were associated with oldschool and being old-fashioned. But, as it's well known – sooner or later the old fashion strikes back. For a few seasons, vests haven't been linked with being grandpa's old clothes. Now, it's more the part of clothing that should be in a wardrobe of every fashionista and trendsetter. Vests, that were inspired by men's clothes, make their way through and became a part of an urban and women's fashion. An absolute must have this autumn!
The fashion for women's vests reveals itself in various forms. They can be fabricated from leather, denim, faux fur, textile or fluff and have an elegant, streetwear or sport cut – always looking fabolous! But, no matter of where you wear them, they just add an edgy look to classic outfits! This is the thing that makes them unique!
An absolute season bestseller are undoubtedly women's longline vests! During autumn, the quilted maxi vests that combine functionality, comfort and style will be the perfect choice.
Quilted maxi vests have got a lot to offer, e.g.:
unbelievable comfort
perfect protection from cold
fit to almost everything
visually slenders the silhouette
good replacement for a jacket
How and what to wear a maxi vest with?
The girls of average height will feel most comfortable with trendy models that are mid-thigh long. The short ones are not so lucky and we don't recommend them to wear a maxi vest because they visually shorten the silhouette. If it comes to colours – place a bet on classic (black, white, grey, navy, khaki) and pastel ones. You should remember about contrasts (e.g. light coloured vests look good with dark outfits and in the other way around) and accessories. Quilted vests with logos, subtle writings or with adorable pom poms on the fancy hood are just the best.
A maxi vest looks just great with everyday outfits. You can wear it with a regular T-shirt and jeans. Moreover, if it gets colder, match it with a sweatshirt, a jumper or even a tracksuit. To the outfit with a maxi vest wear high-sole shoes. In fact, even wedge sneakers are an interesting idea of streetwear composition.