FIND YOUR COLOUR. TOP COLOURS OF AUTUMN AND WINTER 2016/17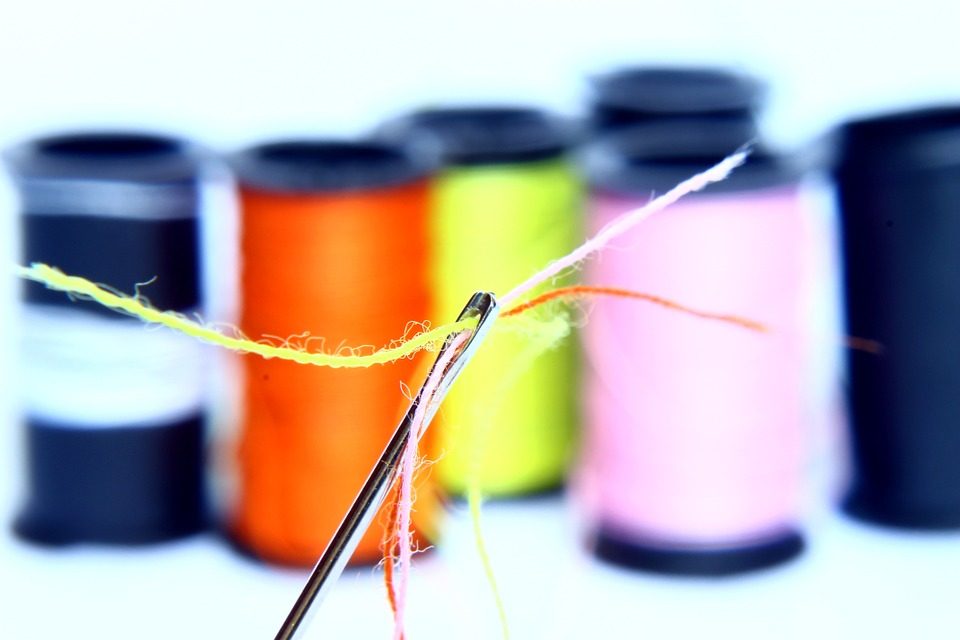 Regardless of the weather forecast, the fashion one for upcoming cold days is really colourful and hot.
If you feel overwhelmed by clumsy autumn weather or paralysed by winter colds, wearing colourful clothes will be surely a decent and comforting solution for you. The quantity of trendy autumn and winter colours can make you feel dizzy. There is a real broad choice. We provide you with a short note about the most trendy ones. You should find something for yourself.
Black on top
The undisputed champion of the season. No surprise. It looks especially good in autumn and winter. However, remember that this year's catwalks were ruled by trends coming from Bronx style and punk concerts. Therefore, if you choose black, it should be rather harsh, aggressive and full of passion. Consider including leather accents to your styling and don't forget about having a nice hoodie.
If you don't feel rebellious blackness, smooth it by a bit of whiteness. This season, such combinations look better than ever. Take the advantage of it. You can freely use all checked or marled white and black stylings and try a classic combination of these two colours. Don't be scared – they fit everybody.
Seductive redness
If red, only the most energizing, bloody, intensive and refreshing. It should become a part of your few stylings. It's the most appreciated among outerwear or as a total look.
The grasshopper
Do you feel the same? Winter weather is bleak, dull and unpleasant… you dig in a wardrobe and shyly miss freshness and smell of spring grass. If yes, just stop to be shy and wear something in juicy emerald grass colour. This is a season hit. But, don't limit yourself. Green fit both day and evening stylings. This majestic and noble colour will work during an ordinary night out with friends and a big and important ball. It's way more than just the colour of accessories.
The ninja turtle
Your wardrobe should remain alerted, the green issue is not over. The fashion for military pattern is still on and won't end fast. This means nothing more than military green and a camo pattern being on the top this season. Private, march to the shop…get a khaki men's T-shirt, a jacket and a hoodie. A camo pattern can't be missed in your styling. You can get some rest only if you get your wardrobe fixed.
The mustard feast
It's probably no better time than autumn and winter for mustard colour (known also as camel). This is the season's absolute must-have. Paint your wardrobe mustard and stay calm. Everybody looks good in it. This colour is a decent choice for sporty and formal stylings – a mustard casual jumper will be an amazing thing.
Shades of grey
The autumn-winter season is annually the time for grey colour. But be careful! Grey have many shades. If you want to hit the spot, choose a metallic shade that is deep and more intensive than a standard one. Let brighter shades be its complement and background.
Beige means no boredom
Beige is a demanding colour but it shouldn't be neglected because it presents amazingly during winter. It's enough to break it with blackness and if you want to vivid your styling, match it with a bit of red.
Hit the streets with navy blue and claret
There is a colour between deep navy blue and standard blue that you can't miss in a styling this season. Trendsetters placed a bet on a blue shade called riverside. If it doesn't ring a bell, keep calm. Just remember that getting a trendy look means having something in a navy blue colour. Maybe a puffer jacket?
If we are talking about men's jackets, it's worth to pay the attention to the blend of a jacket and claret colour. Every fashion lover can't be indifferent about that. Maybe nothing matches your taste more in winter than an outerwear in a colour of warming red wine. Who knows?
Drop of a purple rain
If you want to have only hits, don't forget about the hit record of Prince: "I only wanted to see you bathing in the purple rain". You can freely wear purple and violet clothes and experiment with matching them with other colours. Fancy and shocking blends are really welcome this season.
If you are courageous enough, try it.
Do you already know what do you find best? To get another piece of advice check out the offer of the online store Bolf.eu and colour your wardrobe up.