Valentine's emergency. Six things you can surprise her with!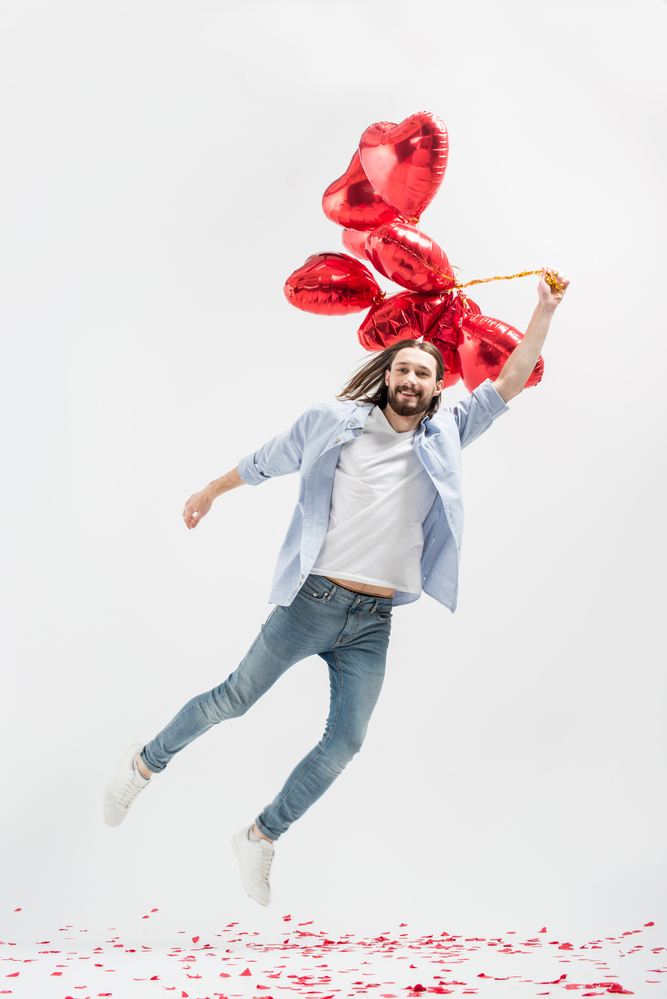 For most men, it would be easier to fit John Rambo's shoes than prepare Valentine's Day creatively... Last year, we have already stated that men have no idea how to organise this special day in an outstanding way.
It doesn't mean that you can let it go and explain the lack of initiative by own awkwardness. For most women, THIS day is very important and therefore a real man needs to make it unforgettable and unique.
But how to do it without falling backwards all over? We have prepared six propositions which are simple to do and good enough not to disappoint a woman!
Six things to do on Valentine's Day.
The second first date! Nothing warms the heart better than the best memories of times in which your feelings were hot as fire. Moreover, nothing is easier to do, because you've already done it. On Valentine's Day take her where you had your first date. Choose the same restaurant and order the same bottle of wine. It will allow you to feel this unforgettable atmosphere. Such method gets you back in time and lets her remind your romantic side. This is the magic which charms her surely.
Plan something exciting, unique or even extreme. If you don't like a classic dinner with candle lights, invite your partner to a wall climbing, a bit of refreshing winter swimming or if you are rich enough, a helicopter ride over the city. Adrenaline and endorphins will surely positively affect your mood.
Organise a massage for the both of you. No woman ever refused the opportunity to get a pleasurable relaxing massage. You can go to spa together or spend fun time at home. Appropriate music, some candles and aromatic massage oils. Without a doubt, you will both remember this long relaxing evening.
Surprise her! Even if you do it in a simple way, you will make her happy. Buy a bunch of roses, spread their petals making a way to the dining room, where the beloved one finds a dinner made by you and a bottle of wine. It won't be a mistake if you prepare a sexy red or black dress for her. This avoids the situation in which she panics and thinks "I don't have nothing to wear". If it comes to you, place a bet on a suit jacket. Spread another path with rose petals into the bedroom. Don't forget to put on a bed a hearth-shaped box of chocolates. They will surely be useful later.
Is your relationship lasting for a long time? Arrange a situation where you change your everyday environment. Use Valentine's Day to take her to a local vineyard, rent a hotel room and stay there for a night. Leave routine and everyday worries behind you and enjoy the moment together.
You always might stay at home as well. Previously, fill in the refrigerator or get numbers of the best restaurants which provide food delivery and rent her favourite movies. They don't need to be necessarily romantic. Stay at home together, turn off your phones and spend a lazy day in the bed together.
If you are still wondering what gift is perfect for Valentine's Day, you should take a look at the guide How to organise Valentine's Day?, in which all ideas are sorted accordingly to the length of the relationship.