Skull theme in the world of fashion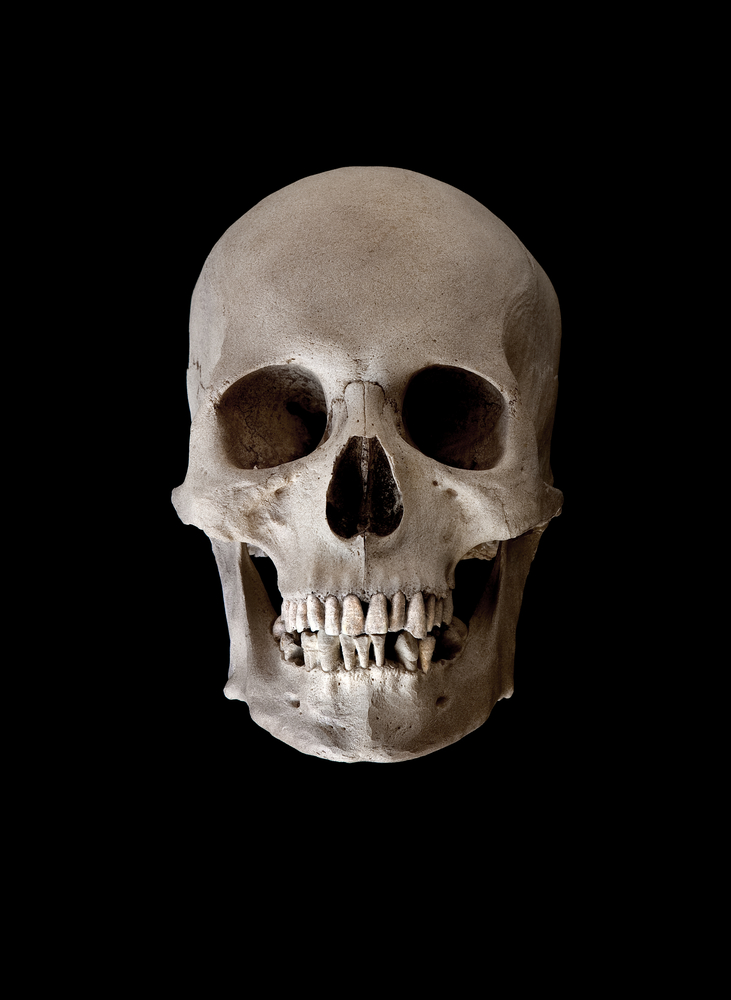 One of the most famous quotes from Benjamin Franklin states that "In this world, nothing can be said to be certain, except death and taxes.". But, let's give up talking about taxes and leave it to our governments and empty wallets, in the meantime, let's take a closer look at death, which is certain and this is the undeniable fact.
The fashion world is bold and nothing is too much controversial for it. Probably, thanks to that, death was so eagerly invited to the fashion world. We can assure you that the image of death with a scythe is the real fashion hit nowadays! Contrary to the associations concerning the passing of time, it is not going anywhere.
One of the most popular themes associated with death, except bones and skeletons, are surely skulls. This symbol remains at the top for many….centuries! Yes, you've heard correctly – centuries. People have used it since Middle Ages to scare people! It' one of the most important trend in the fashion world. The symbol, which lost a bit of its original meaning, but have become enourmously popular.
Clothing, footwear, bracelets, rings, other jewellery and tattoos. A skull is often an element of the interior design. We can see it in paintings, images or as gadgets (even with diamonds) or home accessories. Items inspired by dead people and animals are also trendy. Even Scandinavian style has this theme – a deer skull. Literally everything is available in the skull theme: bed sheets, slippers, pyjamas, jumpers, sweatshirts, rompers or even baby slings and nobody is surprised.
How did it happen that skull became an integral part of pop culture and one of the most iconic and significant element of the fashion world?
Among other things, skulls have got a rich history and a lot of symbolic meanings which are the insignia of inevitableness. 'Memento mori'. Nowadays, we don't think about death seriously. We have the impression that it doesn't concern us and won't be our problem for a long time. If we see dead people, we see them only in the movies or video games. However, somewhere there's always even a small thought in our mind about it. On the other hand, fashion is a part of culture, which reflects public mood, including the deeply hidden ones, it willingly uses symbolism for own purposes.
Today, skulls owe their huge popularity primary to the designer Alexander McQueen who inspired his works with macabre aspects of morals and customs but also fancy solutions. Pirates, witches, warriors and total extravagance were the identifying elements of his works. It's all thanks to him that a skull theme moved from being a part of subcultures to the mainstream trends. In 2003, McQueen designed a skull-printed scarf, about which the whole world went mad. Skull in fashion was quickly popularised and picked up by stars e.g. Gwen Stefani, motorcycle and street gangs whose life was beating to the rhythm of rap music and film industry.
Similar to Jack Sparrow from "Pirates of the Caribbean", people who wear skull-printed clothes or tattoos are manifesting their sharp individualism. They also laugh at the Grim Reaper and enjoy their life, but bearing in mind that some things in life such as taxes are more than sure.