How to wear longline oversize hoodies?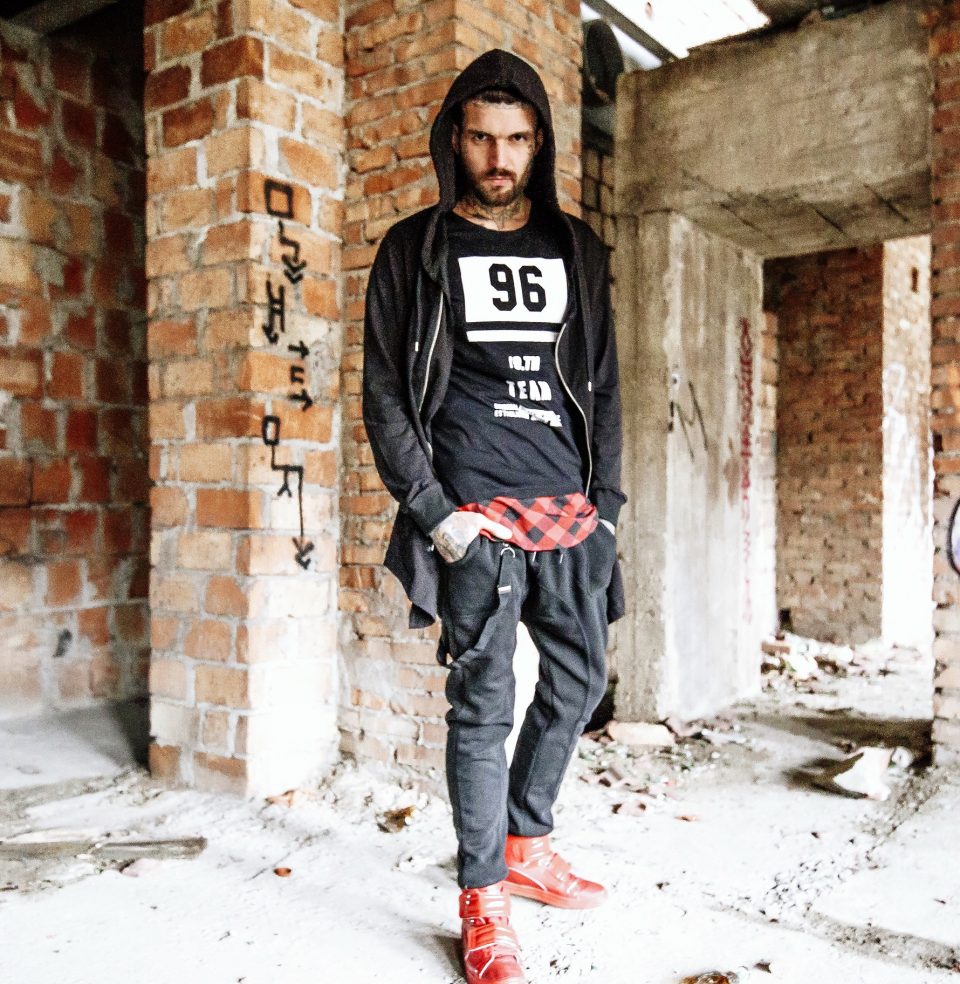 Surely, they're unusually long and oversize and became the most trendy design of this season. Comfortable when you go out with friends, cosy to wear at home and eye-catching in the urban jungle. Wear them and create a unique look! However, only under some circumstances like matching them to specific clothes and fitting to a certain body type.
As its name reveals, oversize hoodies and sweatshirts are large and long. Having in mind that men tend to wear too large and mismatched clothes, many could think that such hoodies, regardless of circumstances, should be strictly forbidden! Even here, you could read many times that choosing the proper size is the most important thing. Indeed. The perfectly-fitted clothes are the key to get the impeccable style. Unsurprisingly, there's an exception from this rule! Oversize clothing!
For those who like to try something new and whose personality feels this urban trend. The example of a celebrity that feels this style is Kanye West. However, other celebrities are also keen on wearing oversize and longline clothes. This style is rather a decent choice for tall, medium and slim men. Longline cuts are inappropriate for small men because they may visually shorten the legs and disturb proportions of the silhouette. On the other hand, big guys should follow strictly the rule that claims well-fitted clothes are the best.
How to wear oversize hoodies and T-shirts?
Team up oversize stylings that consist of longline hoodies and T-shirts with a longline jacket – Bolf.eu.

First of all – don't us them as an everyday element of your stylings. Especially, when the formal look is required. Create this style from time to time to refresh your look and as the clothing that fits to your mood. Do it always when you have the possibility and desire for a total chilled look and the highest comfort possible.

Longline hoodies and T-shirts look best when contrasted to the whole styling. If you decide on such a hoodie, match it with tight jeans, slim-fit ones or tapered joggers. Such a match-up will underline your fashion taste and the effect you want to achieve – an oversize look.
Decide on an extravagant look in XXL or even a larger size – it's amazing! However, don't overdo it. Place a bet on simplicity within a streetwear oversize look. The minimalism is always a proven choice.
An oversize T-shirt is a trend that fits best to the urban jungle. Place a bet on an appropriate lightweight jacket in spring as a complement to your outfit. If you want to stay trendy and cool, try an oversize or a longline windbreaker or bomber jacket. The proven and timeless urban style. Of course, a denim jacket also fits that look!