The most important fashion trend of spring 2017!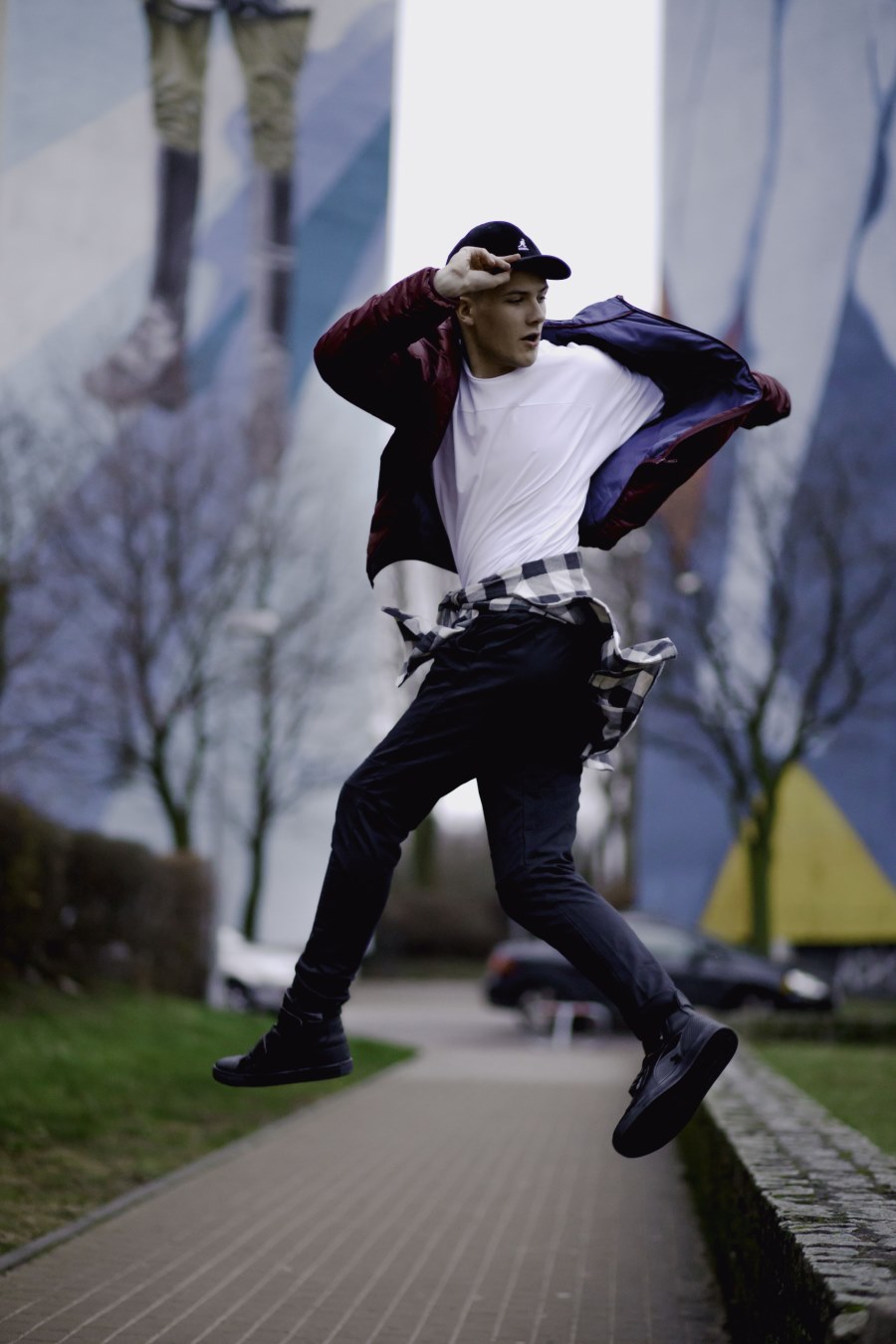 Spring/summer 2017 season is a men's friendly trend. Above all, it's about comfort, easy-going style and nonchalant look.
It's worthwhile to consider options that can be used in spring stylings. Not only because of one's fashion taste but also to match the latest trends! Forget about a rigid and over-elegant look with perfectly tailored trousers and jumpers. The trendiest things now are asymmetric designs and values like fanciness, freedom, carelessness and breaking the rules. However, the most important fashion trend is layering!
Contrary to appearances, a layer styling is a solution that may be applied not only during winter, when comfort requires having a few layers of clothes. Unless it's extremely hot, it always works well. Layering is nothing more than an idea of matching clothes in a way that combines gorgeous look with comfort.
Thanks to a good understanding of the subject, you can use the maximum potential of your clothes. Look good in every situation, even in these which surprise you. Always with the highest comfort and confidence. All thanks to a proper layering of your garment. Let's describe it in two words: versatility and style!
The advantages of a layer styling:
Matching a layered styling in a smart manner provides you with an exquisite look prepared for different temperatures. It's especially important during the transitional period. This is the time when there's -5℃ in the morning and +24℃ when you come back…
In a situation when you got caught by spring rain, which isn't surprising at all, moisture won't get through all the layers.
Several layers of clothing make you look distinctive. You get a fancy image, not a boring one.
Use fashionable colours. By matching a T-shirt with a jacket, you have few options available. Include another layer in fancy colour. Who knows? Maybe, you will create a unique style. As long as you are familiar how to match colours – you can use a colour blocking technique. However, they also need to match each other. If you blend various patterns and fabrics, remember about starting from the weakest one.
The dynamic look is something that highlights your individual spring look. Even if you prefer elegant and casual style, you've got plenty of oportunities to do it. Feel free to wear scarves, handkerchiefs, vests, jumpers and suit jackets. But, be careful! Don't overdo and choose colours that correspond to each other.
Layer in a streetwear trend.
Easy-peasy! You've got a plenty of opportunities to show off and make your style unique. Try to wear T-shirts on longsleeves and shirts in the vintage style – untucked. This means that a shirt may loosely reach out of a suit jacket or a casual bomber jacket. You can also match a shirt with vests or jumpers with a V-neck collar. What about flannel checked models? If it's warm enough, tie it on the hips and expose your fancy-patterned T-shirt. Complement such a styling with accessories that are streetwear basics – a baseball cap and sneakers.