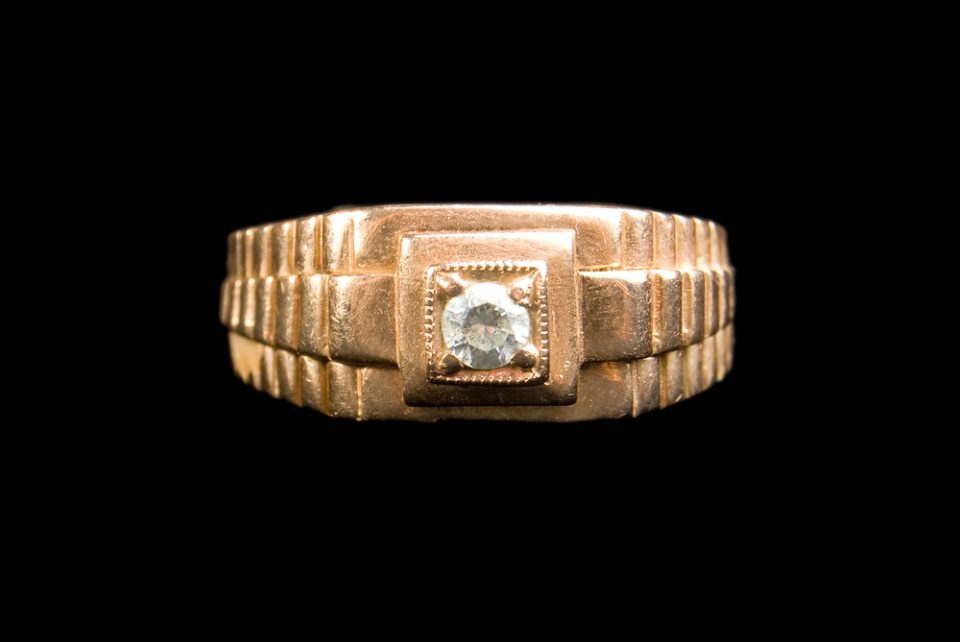 Do you like jewellery? If it comes to things that decorate hands, men shouldn't feel worse than women. Jewellery have got a really huge potential!
Men can wear rings! This tradition is really old and there's no point in believing that such jewellery is reserved only for women or mafia members. Time to dispel this myth!
Rings are important and in some circumstances look really good. They're not only great gadgets but also things that symbolise the social status and demonstrate affiliation to a social group e.g. a signet ring with family's arms or a college organisation one.
Let's talk about signets and rings with special focus on a wedding ring. Simply speaking, if a guy wears it on his right or left hand (depending on the cultural beliefs) everyone knows that he's already married. A similar situation goes with other types of rings. Signets and rings are an important element of men's style. They may play a main role within the styling, be a strong accessory of it and even a pretext to talk about their history. As you can see, it's worth to have it!
Wearing signets and rings.
Left or right hand? Actually, it isn't that important, but you may choose it taking into consideration symbolism. The left hand stands for mind and character of a man and the right one for strength, activity and domination. It's worth to pay attention to proportions – the smaller the hands, the smaller men's jewellery. Remember about the visual balance – four rings on one hand and a watch is way too much. Such a look may only fit to a rap star. We say 'yes' to men's jewellery, but only in a minimalistic form.
How to wear jewellery properly?
Pinky finger. The best place on the palm, right after the ring finger to 'make a statement'. You may send a message having a signet or a ring on this finger. Maybe not necessarily about a mob membership as in 'The Godfather', but for example in the Tolkien Readers' Club or other association that marks its members that way. Of course, you may wear a ring on it because you just like it. This place has several assets, e.g. it isn't troublesome during your daily routine. However, it's still eye-catching. If you want to emphasise your individualism, it's surely a good idea.
The ring finger of the left hand indicates your civil status. The main body artery runs from this finger straight to the heart, so we associate putting a wedding ring on with beauty, creativity and romantic relationship that symbolises eternal bond between people. Nobody proved it to be true but it's nice to think this way 🙂 On this finger (interchangeably with a pinky one) can be worn a men's signet ring.
The middle finger. The one that is used the least if it comes to wearing jewellery. Why? It's simple. It would make things more difficult to do. The best rings for it are metallic ones. The middle finger symbolises balance.
The index finger. In the old days, it was considered as a perfect spot to have a ring. It symbolises power, leadership and authority. It works best for a self-confident and dominant person. Nowadays, it's a good place to have some trendy wooden jewellery.
Thumb. Having a ring on this finger stands for wealth, being influential and extravagant. It's rather uncomfortable but it's a common solution by men who wear jewellery on other fingers. They simply want to avoid having too many rings on the other fingers. The best rings for a thumb are solid and wide rings that fit to assertive people with a strong personality. However, it's not worthwhile to stick to this rule if you have small hands. The smaller hands, the smaller rings and another way around.
Did you like this text? If yes, use it and become the Lord of the Rings!