Jacket's alternative: a vest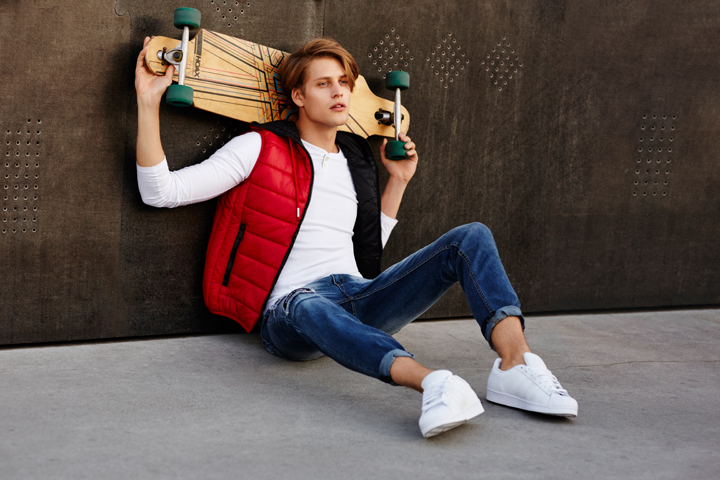 The undisputed champion of the transitional period!
Vests! Designed for people who have hunted in Africa. However, they are also associated with the European hunters – mainly from the United Kingdom. That's where Charles II introduced them into elegant places. Of course, people also wore vests during hunting.
They prove their style and versatility not only in palaces and outside but also in the city. They look trendy when worn in the streets of both small towns and big cities. There's no difference if you are in an American or European one!
Mostly associated with sporty style. However, vests found their way within casual fashion. They are perfect outerwear – both for spring and autumn, but also for colder summer days. In the old days, the most important features were pockets. Hunters could pack there everything they needed. Now, they can be described as versatile and comfortable to wear. Vests are light, warm and easy to pack – without the need of further ironing.
One of the most popular model is a puffer vest. Such a vest can be worn both in sporty and a bit more formal stylings. Trendy men match husky padded vests with jumpers or even with suit jackets! Such a feature is characteristic for Italians, who like to experiment with fashion boldly.
On the other hand, men also prefer vests in a sporty cut. It's an element of wear that cannot be missed in one's wardrobe. No matter if you decided on a regular or hooded model. It looks amazing both during outdoor time and when you create a streetwear look. A vest fits best matched to hoodies, sweatshirts, cargo trousers, jeans or joggers. Finish such a styling with style! A fancy cap and trendy sneakers will do the job this time.
Remember! Do not wear a vest on a naked torso. Especially, when you forgot to work out in the gym during winter months. A men's sporty vest is an outerwear that can replace a jacket easily. It's perfect for the transitional period or a chilly evening outside. You should try it out!