Men's shorts – 2017 trends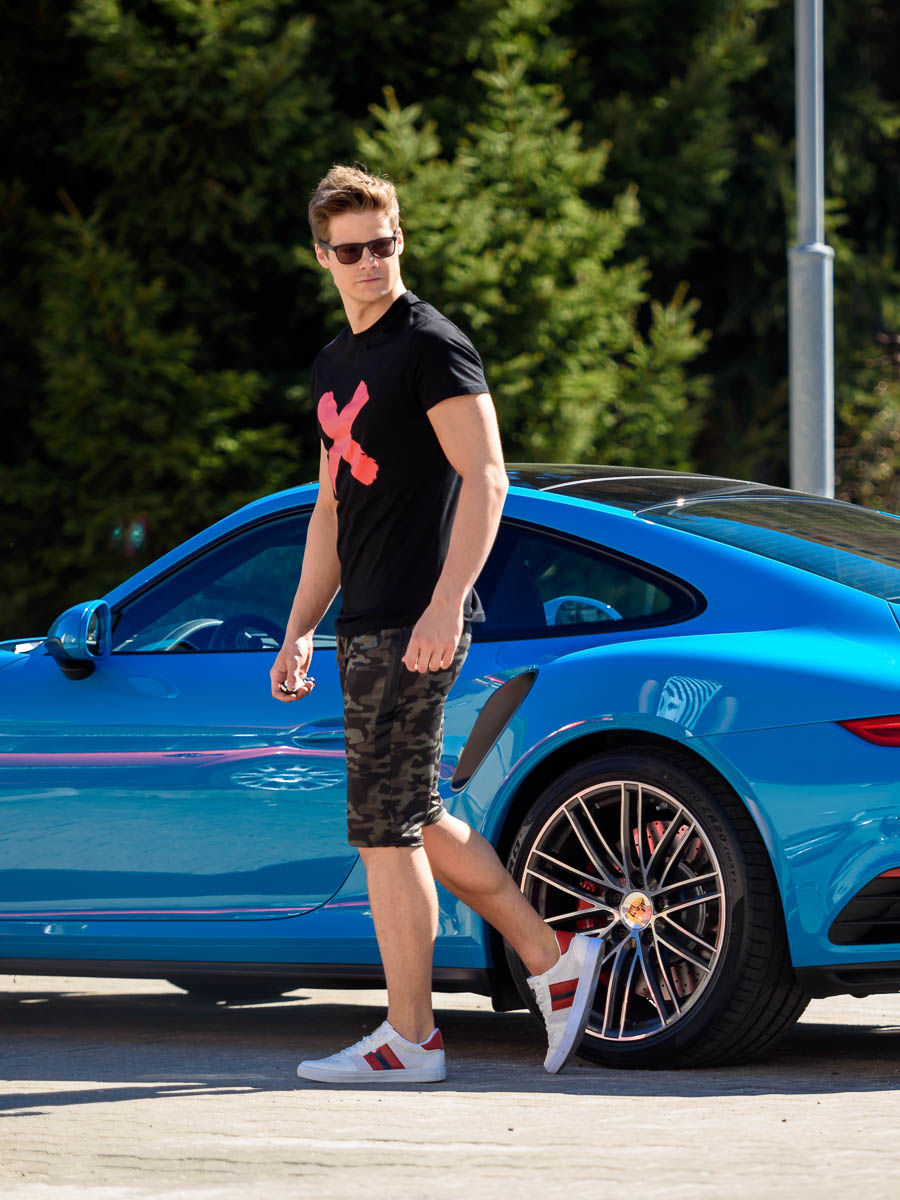 Summer is coming! It's the time when a man can let himself to get an unconstrained and chilled look – without commiting a fashion faux pas.
Give up on trousers and place a bet on shorts! One could say – place a bet on the quintessence of men's summer! They are designed for everyone and nobody should have a problem with getting the perfect ones for every occasion.
Shorts – trends for 2017!
Shorts with leg's length extending just above the knee, with front and back pockets (as in chino trousers) are a perfect match to a casual styling. Fit them freely to a summer shirt, a sporty blazer and espadrilles, especially if you go to a casual meeting, classes or to work, where smart casual style is acceptable. Anyway, the way you match them depends on the occasion – if you got to a romantic walk alongside seashore with your beloved one, team them up with a jumper and plimsolls. Such shorts are stylish, versatile and let your legs feel the sea breeze! The trendiest colours? All shades of yellow, coral red, sky blue but also these more universal like beige, white, grey, navy blue and khaki.
Such colours fit also to casual and streetwear style. Currently, the trendiest shorts are the ones with a camo pattern and cargo pockets.
Baggy – the ones that, depending on the model, fit to streetwear or sporty style. Loose, breathable and made from a light marled fabric. If you don't have a pair, get them!
There are no more classic and timeless trousers than jeans. Luckily, you don't need to give up on them during spring and summer! If it's not extremely hot outside, place a bet on denim ones – well-fitted with different leg lengths. Shorts are available in both grey shades and in a perfect colour for summer – blue! Bolf.eu offers stonewashed shorts, with a floral pattern and much more.
This summer must-haves – very short model– refer to vintage style. It's an offer for rather courageous men. This season is all about contrasts. Therefore, try vivid and bright colours and experiment with the length of the shorts. They're extremely comfy and cosy – it's a great advantage during hot summer. The only disadvantage is that they fit best to slim people with a classic body type. On the other hand, their various colours provide you with summertime craziness. Shorts look amazing matched with fancy accessories like caps and sunglasses! Try them out!
Don't we forget about swimming trunks in different lengths and colours! They're a perfect choice for going to thr beach and during holidays in sea resorts or a swimming pool near a palm tree.