Three colours making you look perfect!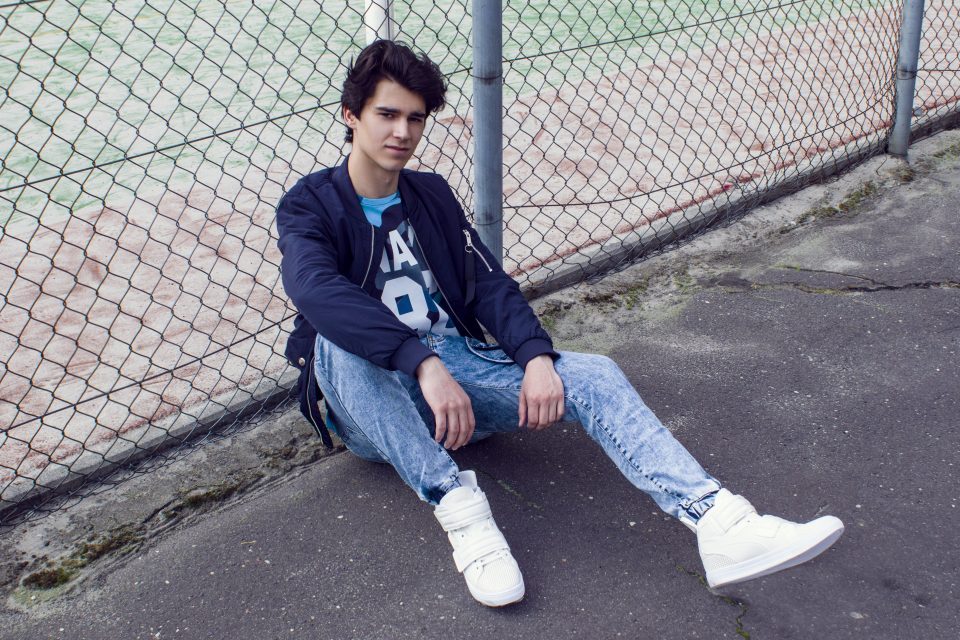 Not only the prints on clothing underline the individualism, beliefs and lifestyle of a man. The same power of the message have match-ups of certain colours within men's fashion.
The most classic combination of colours within fashion world is a blend of navy blue, white and sky blue. It's an extremely versatile choice that will never let you down! If only used wisely, it guarantees a perfect look, where colours play the main role!
Navy blue – universal, timeless, chic, almost perfect. It's a synonym of elegance, power and order. It always works because it fits to every type of beauty. It reflects light masterfully, hides all imperfections of the face and thanks to such features it's worth to keep it close. The same as with universal blue. If you're a blonde with blue eyes, it'll underline your light complexion and eyes colour perfectly. And if you're a brunette, navy blue will contrast gently with your look and provide the whole look with a bit of edginess. All of these should be complemented with neutral white that symbolises innocence…
The blend of these three exceptional colours fits both to a casual and an elegant look. Let's take, for example a navy blue blazer. It's a must-have of a fashionable man which allows creating lots of classy outfits. It may be a part of a navy blue suit that fits both to formal and casual moments. But also, you can team it up with chino trousers or with denim shorts and a white casual shirt during evening time with friends.
One should appreciate the enormous opportunities that colour compositions give within spring and summer stylings. This is a unique time in which sailor style fits everywhere and anytime. This style is based on navy blue and white colours and the whole is complemented perfectly by sky blue that resembles sea breeze and summer time. However, sailor-type clothes aren't only about colours. You shouldn't forget about horizontal stripes on T-shirts, longsleeves or jumpers.
White, blue and navy blue fit each other perfectly. That's why clothes in such colours give you the chance to create amazing stylings that are really eye-catching. Know their power and look outstanding in every situation!