A party styling – 3 T-shirt variations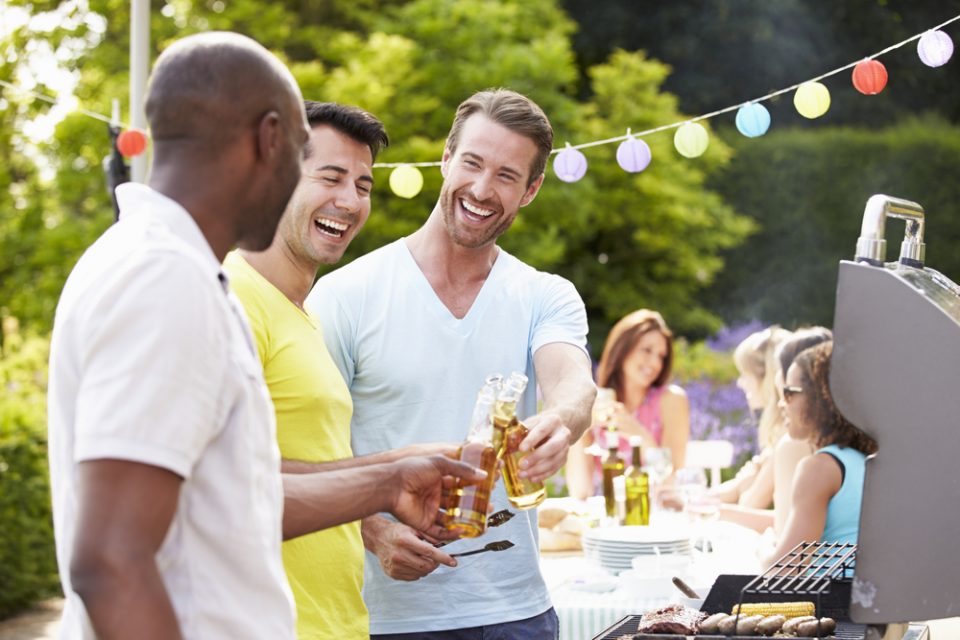 Partying? Now it's the time! Nice weather is always a good motivator towards spending time outside, during the evening or a night out in the finest company with good music and drinks!
The single obstacle in this fantastic plan for summer evenings is the party styling. The one, which gives you fame. How to dress up? It's the most crucial question because when you plan to party more often than usual, you will want to wear something different every time.
And you don't have to! Even if you have your favourite clothes that you don't want to resign from, you can wear them in different set-ups. Today we're discussing one of the most trendy and comfy T-shirts ever. It's perfect when you spend time with friends in a pub where there are no strict rules, as well as in a romantic restaurant or during a concert in the open. It's the universal V-neck T-shirt.
A party styling – 3 T-shirt variations!
There are different types of men's V-neck T-shirts. The most popular is a single-colour model. You can use it many times. It fits to various outfits! Wear it at the beach party with fashionable shorts, during a night out with friends or a raid on pubs and bars. A single-colour T-shirt doesn't mean 'boring'. If you like to look unique, to stand out – you can choose a model with hobnails or with characteristic stitchings.
If you wish to make your styling casual, because you plan to go out to grab something to eat and then think what's next, place a bet on a V-neck T-shirt with jeans and a sports blazer.
A little bit more extreme parties require more universal T-shirts in a single colour or printed ones. It's a great base for the desired outfit including a biker jacket or a checked shirt tied up on the waist. A guarantee of epic look!