Longline hoodies and sweatshirts. A summer update!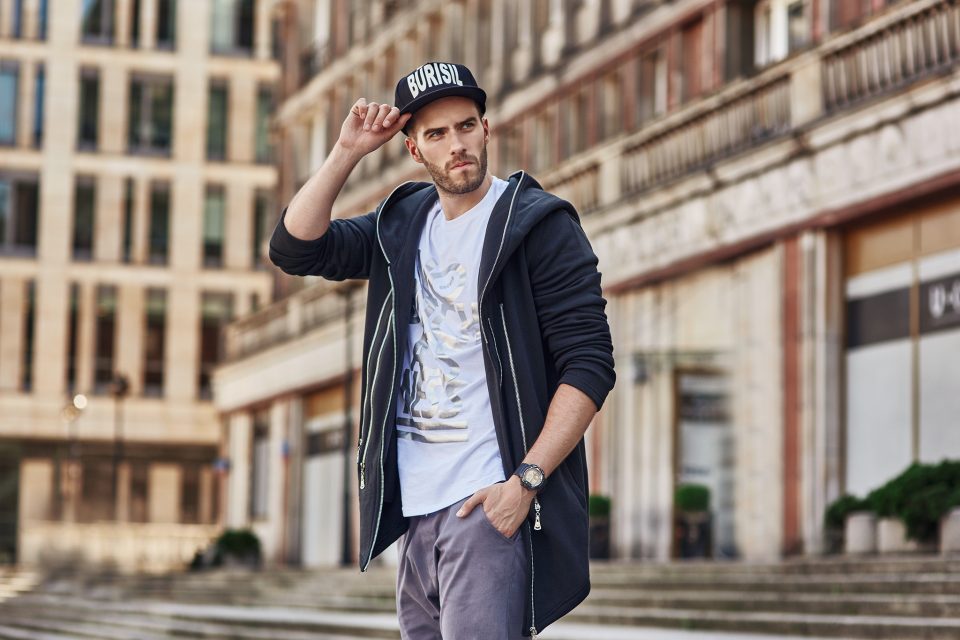 Straight or fancy asymmetrical designs?....
Most often with a large hood. A zip-fastened or with a kangaroo pocket. Longline cuts finally got a summer update! This season, all designs are amazing due to their minimalistic design but also unique inserts that amazingly correspond to the finest urban cuts.
It means only one thing! A men's longline hoodie hits the streets again! It has been long since people stopped to associate it only with Assassin's Creed fans. Now, the longline cut one of the hottest trend in the streetwear fashion.
Such hoodie is a perfect choice not only for subcultures like punks and goths but also to everyone who feels the big city vibe. Big and loose clothes, often called oversizes fit best to the urban jungle.
Longline cuts – for whom?
For men and women.
Rather for slim and tall people with good body proportions.
For those, who feel the urban vibe and express it through fashion.
How to wear oversize?
Match them with tapered trousers like joggers or slim-fit jeans. For example, a longline hoodie and black stonewashed jeans look just amazing!
Summer season is about models made from light fabrics, zipped or even without a fastening. Such hoodies and sweatshirts are a great element of many streetwear stylings. Moreover, they're extremely versatile – especially if the weather isn't sure.
Asymmetrical models can be also matched with camo-patterned trousers. It's worth to mention that longline designs often include camo inserts!
An oversize hoodie looks awesome if complemented with skate-inspired accessories, e.g. by a full cap or a snap back. You can find such caps HERE.
If it comes to footwear, don't forget about a few noticeable tricks. In winter, the most decent choice are boots. And, if it's going to be warmer – get sneakers in colour that fit to the outfit or get totally different and eye-catching ones. You'll surely create a unique and amazing look. Summer? Plimsolls are your answer.