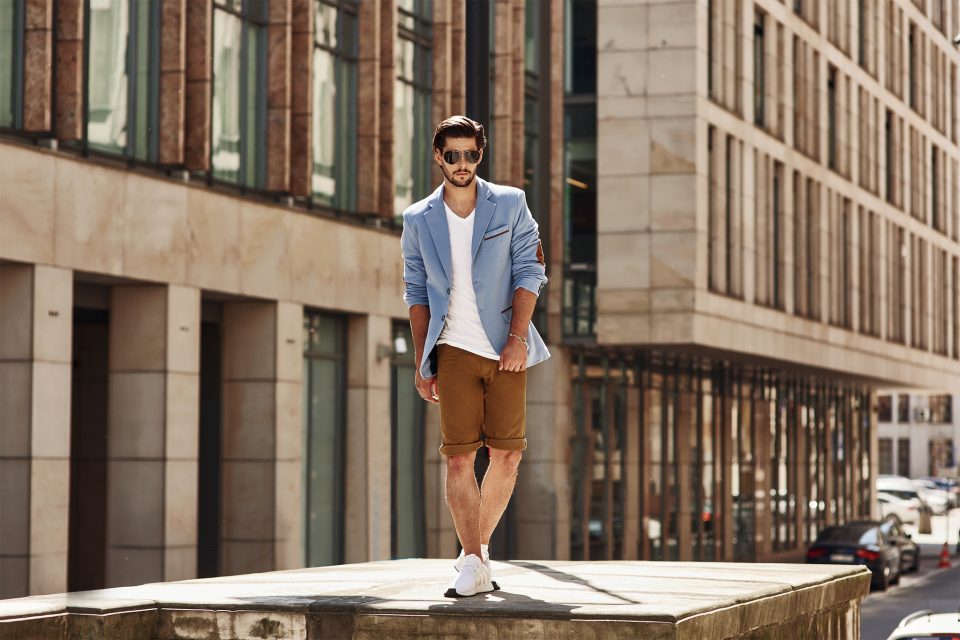 Spring and summer is the perfect time to make your blazer shine…
This is the time when people replace warm and thick designs for light and breathable ones. Change dark and toned colours in favour of bright, eye-catching and pastel ones. If you want to create a stylish look, get a blazer with contrasting stitchings, elbow patches or other interesting details. They're definitely worth having in summer!
The best option for men who appreciate sophisticated style are men's single-breasted blazers. Perfectly fitted and tailored – the best ones are slim-fit. Bolf.eu offers lots of casual and elegant suit jackets in classic colours but also with fancy and eye-catching details. Our brand gives the opportunity to choose shirt-like cut blazers and the ones in unique colours, e.g. turquoise, sky blue, red (intense or powder pink).
Focus on blazers!
Undoubtedly, a men's blazer has got a big asset – it stopped to be only a part of a suit and became an independent element of a men's styling. Now, it lives its own lively and fashionable life. You can observe it in summer when a blazer can be a part of an outfit or be outerwear for colder evenings.
Suit jackets in bright colour, which correspond with summertime, are a perfect choice for casual style. They look amazing matched with a plain T-shirt and shorts. Try it! What about shoes? Match a blazer with mocassins or if you like, get a sporty look with sneakers. Its versatility is outstanding and therefore, no man should miss a casual blazer in his wardrobe.
Of course, this season offers also suit jackets that fit to a formal occasion. The manufacturers don't design all of them to fit into casual style. However, this time you should place a bet on the classic. Classic that isn't boring this season.
If you want to impress with your look, blazers with inserts should be your choice. The most fashionable are the ones that correspond to a timeless sailor style. In the photo, there is a blazer with an anchor on a breast pocket which resembles sea, sailing and a strong captain figure.
If you match a blazer with chino trousers and elegant footwear, you can freely wear it even on occasions that require an elegant and formal look. They're also a great match-up for well-fitted jeans, e.g. for going out to a music club.