Garage – the perfect manspace!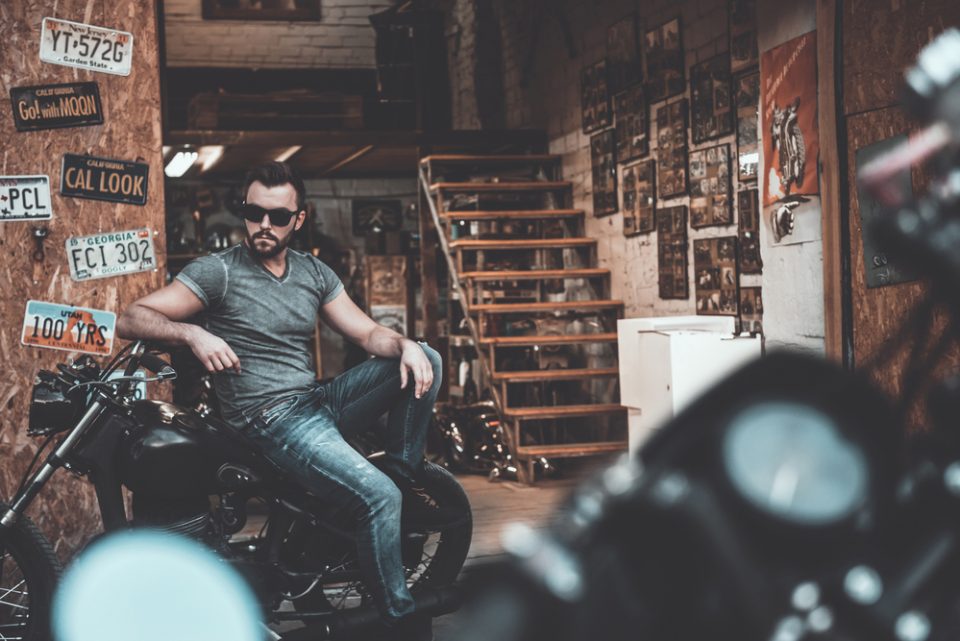 Every man needs to have his own place where he can enjoy peace and quiet. For some, a night fishing is a way to stress out, for others long bike rides and others want to have... a garage.
A garage! It's a perfect solution because no matter the weather or season – you can always find a shelter and have a good time there. What can be done in a man's cave? Become a prehistoric man and chisel emoticons on the rock and walls. Maybe somebody will discover it a few million years later? 😉 Okay, jokes aside. Do whatever makes you happy and relax. It's a place where women and the Internet have no access. You can have fun with DIY, repair a car, a motorcycle or even collect stamps. Only the imagination is your limit.
Did you know that possessing an asylum like a garage affects the longevity? Having a hobby and practising it regulates the blood pressure positively and reduces the stress level. It almost reaches perfection if you add a small bottle of beer to this list 😉 Who's with me?
However, if medical researches are worthless for you, think about a garage as a place but where you can hang out with friends. See why the car isn't working good together, play a few songs as a band, or just watch some martial arts events, thrillers which your women don't like or play pool or darts.
How to arrange a men's garage?
Regardless of the weather, it's a place to fulfil an automotive or another passion that let you reach inner ZEN. Therefore, take care of your kingdom! Such a 'men's cave' is a raw and harsh place, but at the same time it may look designer and spending time there would be a real pleasure.
A garage isn't a junkyard. Try to keep it clean, paint walls, install shelves and hangers – thanks to that you'll keep it clean. Hang some photos, posters or licence plates and create a unique atmosphere.
If you like to do DIY, prepare a special spot for yourself.
The most important thing. Transform your garage into a real men's pleasure zone! You don't need much. Second-hand furniture and a few other things. Get a comfy sofa and a table, hang a screen on the wall or reserve a place for a laptop or a projector and don't forget about a video game console or a classic table soccer. It will be surely useful more than once! If you want, you may do a small gym there with a small fridge inside. Of course, for cold drinks 😉
See the video below and see what we're talking about!