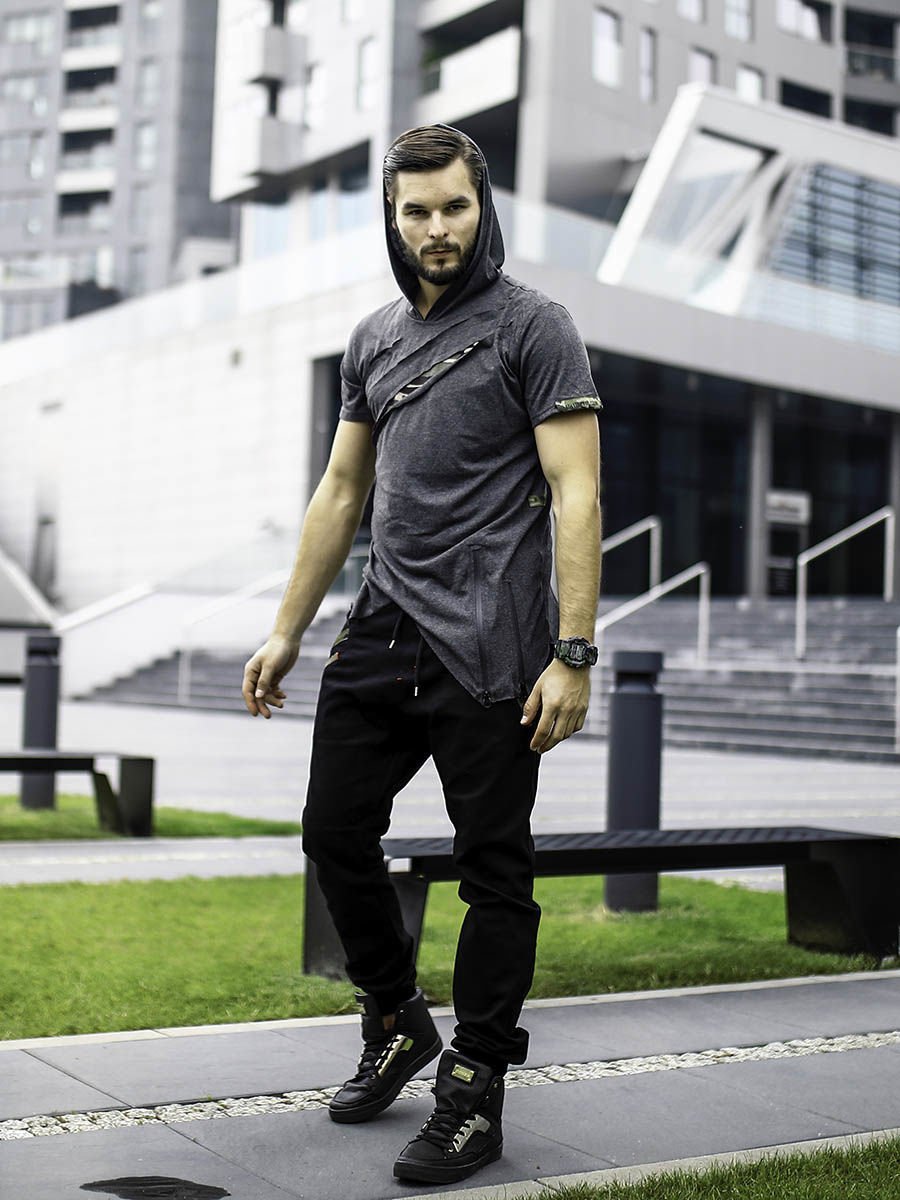 Streetwear avant-garde.
It's most of all about a bit of craziness and having a thing that expresses you. In fashion, a revolt against the prim and rigid stylings is as important as underlining own fashion beliefs and staying true to own unique personality.
It's a fashion trend for men who are very confident, aren't afraid to stand out from the crowd and like to look unique. For those who like to go against the tide.
Characteristic features of the avant-garde.
Don't confuse it with playing with fashion, cause every single detail matters and unique matching up as well. It's difficult to say that something can be considered as core and characteristic feature because sky's the limit here. The only border is imagination. This unique style fits particularly to asymmetrical designs and aesthetics. An avant-garde outfit needs to be shaped somehow differently and uniquely. Therefore, all fancy cuts and colours that seem to look crazy matched together are always welcome. The effect isn't easy to get, but if you find a golden mean between a kitschy and high-fashion look, you'll look astonishing.
Urban avant-garde.
The authentic avant-garde style is a constant element of the catwalks and outfits of famous people who aren't afraid to break the rules and oppose mainstream fashion trends.
However, to a certain extend it runs the streets by creating unique streetwear that blends up with classics smoothly and naturally. If it comes to urban avant-garde it usually has asymmetrical shapes, crazy designs and surprising match-ups of fabrics and patterns.
How to get an avant-garde look?
This unique way of looking is available for everyone who is courageous enough and is sure about his or her fashion choices.
You don't have to follow the most popular Japanese or Belgian designers and cut T-shirts on your own with scissors. It's enough to make use of the Bolf.eu broad offer – a shop where every man finds something suitable for himself. Avant-garde style included. The particularly worth noticing are asymmetrical T-shirts and oversize hoodies . Learn more: How to wear longline oversize hoodies? Such a look can be easily complemented with joggers, baggy trousers and trendy sneakers.