Is the lumberjack style a patent for manhood?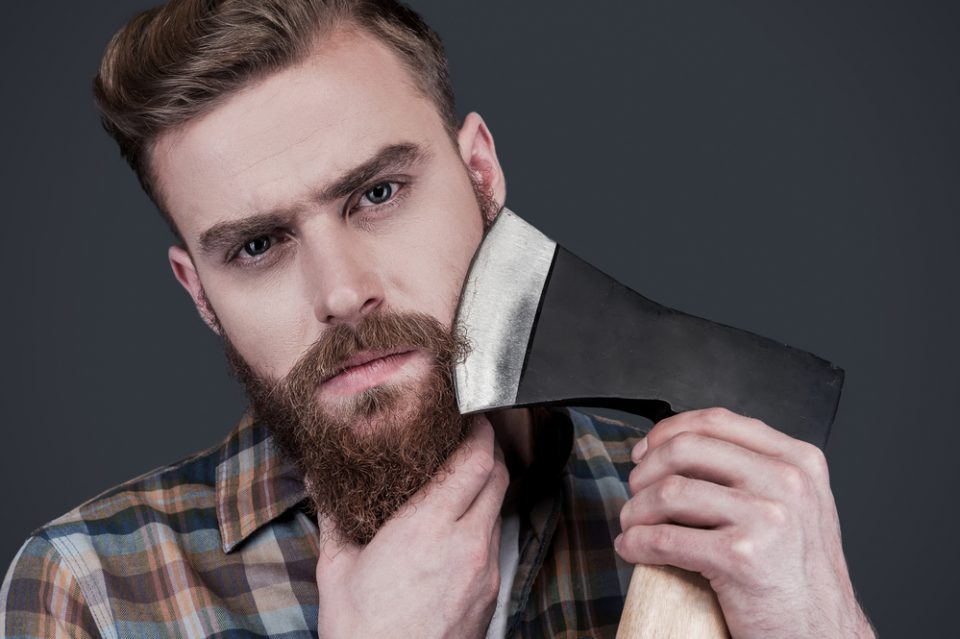 Characteristic for Scandinavia and popular in America for some time. The lumberjack style!
The trend for looking like the lumbersexual guy has overthrown metrosexualism and has reigned for a couple of years. In big cities, places like barber shops or hairstyle studios pop up like mushrooms.

This is a style with an interesting name, which opposes to the masculinity crisis. Thanks to that, it isn't hard to meet a bearded man in a woolen jumper and heavy boots at a restaurant, university or an office block (dress codes apply there). Have a look on them – they look like lumberjacks who are about to cut down some trees, but instead, they are sitting in Starbucks, drinking coffee and buying stocks.
So how it really is? An axe or a MacBook? Let's discuss how the beard corresponds to manhood.
…
Well, there's nothing to discuss.
The issue is simple. One likes to wear a beard, the another does not. And that's the revelation! Both are natural. There are many men who had had big facial hair even before it got popular in mass culture. Other men, regardless of the trends, are not able to get used to such a look.
And it's good because in spite of the fact that we see a bearded man – lumberjack-inspired – as an archetype of a real man, the beard doesn't make a man. Example? Conchita. OK, I'm kidding 🙂 Seriously, the fundamental thing is to be yourself, find your passions, lifestyle and take care of yourself.