5 most popular fitness activities for women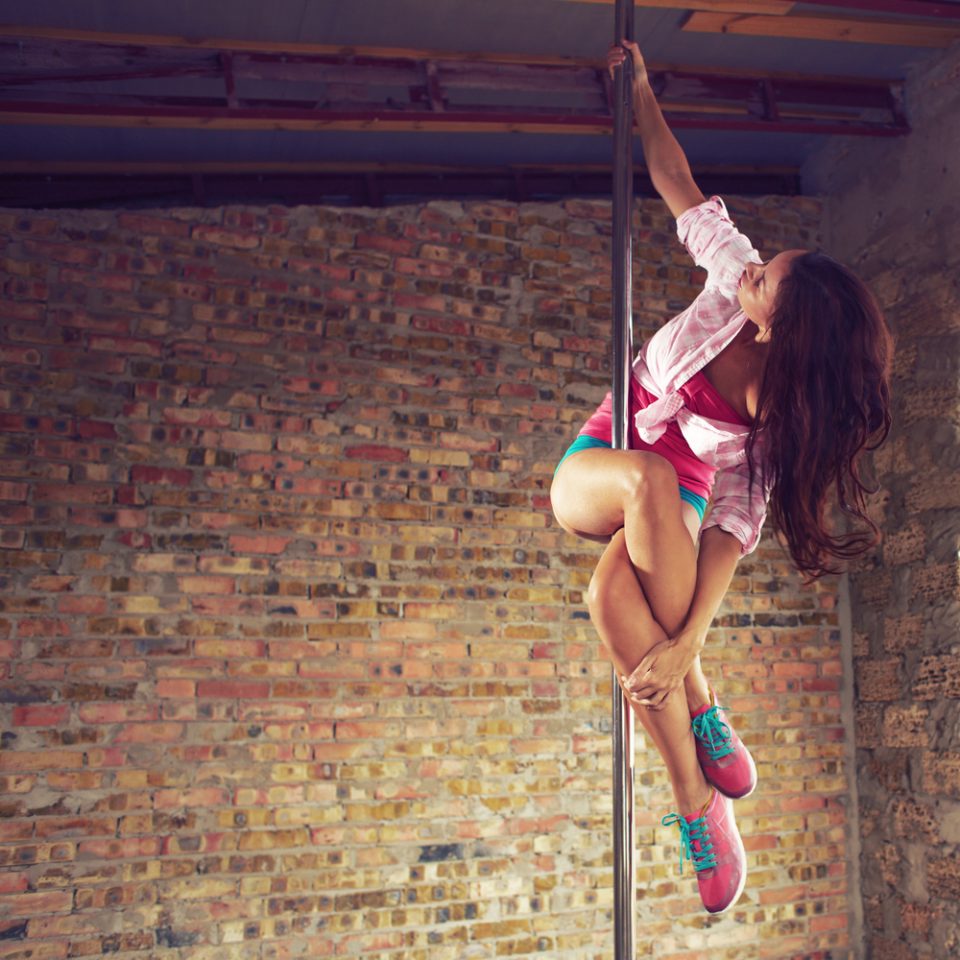 The fashion for a healthy lifestyle has come to Poland, it's been developing for a couple of years and becoming more and more interesting for women who seek a healthy lifestyle. And it doesn't seem to stop! All girls feel better thanks to it. More health, more smile and energy! These are the effects of fit-revolution!
A decade ago the most popular fitness activity was aerobics and later – step. It was often practised at some old gym or elsewhere where the only audio system was a boombox. So it was. After some time, professional clubs started to be set up in larger cities. In the meanwhile, Ewa Chodakowska became the coach of all Polish women.
Undoubtedly, she should take credit for the most interesting fitness activities. If you take the number of girls working out at the gyms and the ones working out with Ewa – well, she turns out unmatched. She greatly participated in making exercises and healthy lifestyle popular among Polish women.
Today however, we are focusing on courses taking place at the club gyms. After the era of gym, step, zumba or other salsation, the new workouts take over.
Here are 5 most popular workouts for women:
Bodypump. It's an alternative for women's favourite cardio exercises. It's a group work including motivating bar press. This training is accompanied by dynamically changing music.Hence, all muscles participate and all body parts are stimulated thanks to which you can build a balanced, strong and symmetrical silhouette. In addition, your stamina and coordination improve. Besides, such type of a workout boosts up the metabolism and enhances the slimming process.
Tabata. It's a metabolic workout basing on intervals. You can call it a 'fat eater', which additionally improves the stamina and efficiency of your body. Tabata is all about intensive training with maximum body load. It takes only four minutes, but the fat is being burnt for the next 24 hours. Such a burning feeling is rare. It's short but the effects are incredible.
Piloxing – pilates, kick boxing or zumba are not enough? There is a solution! Piloxing is a combination of dancing, boxing and pilates. Like tabata, it's an intensive training based on intervals. Some people call it 'burner' because during one session you can burn even 900 kcal. Every woman can attend to this course, even if she hasn't been active for a longer period. You can not only burn fat but also experience some side effects like relaxation, lightness, increase of your inner power and feeling the womanhood. Nice, huh? If you can't stand gym boredom – this workout is for you.
Jumping Frog – trampolines! This form of working out may seem a bit ridiculous. What do you do? You simply jump. It's great fun accompanied by dynamic music. Through its specificity, it works anti-depressing and burns couple of hundred calories. You provide yourself with turbo-burning, an increase of stamina, balance and coordination. Absolute hit!
Pole Dance. Yes… it is associated with strip clubs. But for real, pole dance is an intensive strength, flexibility and suppleness workout, which by the way has a lot of fans. The combination of dancing, gymnastics and fitness, which is a sport that powers up the body. Those who think that it's all about emanating with sex appeal and fawning to the pole (it doesn't mean that you can't learn a few tricks btw). On a workout, you focus on cardio, stretching and aerobatics, but the most important is the awareness of your body and shape. This is a difficult training that requires perseverance but gives a lot of satisfaction!
Have you had an opportunity to test the above workouts? Share your feelings in comments!