13 ideas for an outdoor date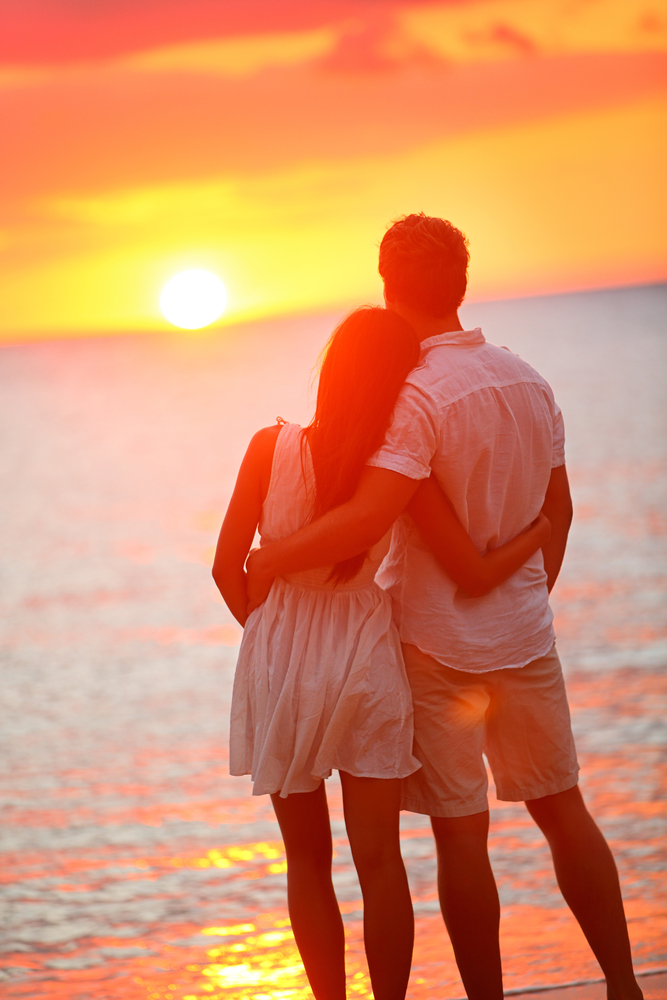 Summer comes to an end, but a couple of weeks with warm evenings and nights are still ahead of us. Make this time special and spend it together.
Make use of the good weather and surprise your other half with an interesting idea for an outdoor date. A nice time in the open can be a great start of a relationship or can bring freshness to longer lasting couples.
13 ideas for an outdoor date
1. Organize a picnic on the roof!
A night picnic on the roof. Only the two of you, illuminated city view, pizza, wine and stars over your heads. What can be better? The second half of August is the time of shooting stars. Don't miss it. To be sure, it's going to be beautiful and romantic!
2. Take a ride in a convertible!
Nothing will turn you on more and give an energetic boost than a ride in a convertible. Music, sun, wind in the hair and the wilderness! Just like that.
3. Go for canoeing
Wild river, adrenaline and the two of you in a canoe. It can be surely common emotional adventure. A real hormones trigger, thanks to which you can strenghten your bond.
4. Summer Cinema
It's a way better option for a romantic date than a typical cinema hall – especially in summer. Here American pictures come to mind because this form of entertainment used to be very popular. You don't have to look far to find special events taking place in parks or festivals with movie projections. Take a warm rug, some wine with you and spend this time under the stars.
5. Geocoaching
It existed even before Pokemon showed up. It's a field game for treasure hunters and adventurers. Therefore, such a detective game can be an attractive idea for a date for an active couple.
6. Fishing
Well, it's a joke of course. This idea is not about catching fish, but about spending time together on a boat. Still lake, far from surroundings, just the two of you. Nobody's bothering, it's romantic. Remember to take warm sweatshirts with you.
7. Open-air meal
People tend to forget about this, especially in long-term relationships. Set up a fire, go to the country and organize a picnic on the grass or at least eat dinner on the balcony and bring back some memories. Make use of the weather and be spontaneous. Such a date doesn't have to take place in the evening, Why not go and grab dinner in the town?
8. Outdoor activities
Organize a common outdoor workout or jogging. Energize your bodies and it will surely follow you to the bedroom.
9. A walk in the sunset
If you happen to be at the seaside or if you live near a lake – don't think too much and go for a walk along the shore in the sunset. But before that, cook a delicious dinner and admire the views. Without doubt, such circumstances can only boost your feelings.
10. Go to a concert
It doesn't always have to be quiet, calm and intimate. Another proposition is a concert in the open air. You can surely have a great time and for free. Good weather, a cold beer and music turn on a positive vibe.
11. Weekend camping
Give up on extravagant conditions. On the contrary, rent a RV or go camping. Changing the environment and benefitting from the goods of nature can be after all, a real adventure. This is a solid method to enjoy the relation between two people once again.
12. Cycling
Dust off your bikes and go for a ride to another town and grab a cup of ice coffee or go for a trip to the nearest historic site. Catch the sunlight together and kiss under a tree where nobody can see you. It's surely going to be fun!
13. Couple's cooking
Don't buy groceries in a mall. Go to the nearest market and buy some fresh and healthy food, experience taste and aroma, buy aphrodisiac vegetables and fruit. Cook something special.
If you have more good ideas, share them with us in comments. Love is finally in the air!