10 trendy Pantone colours for spring 2017!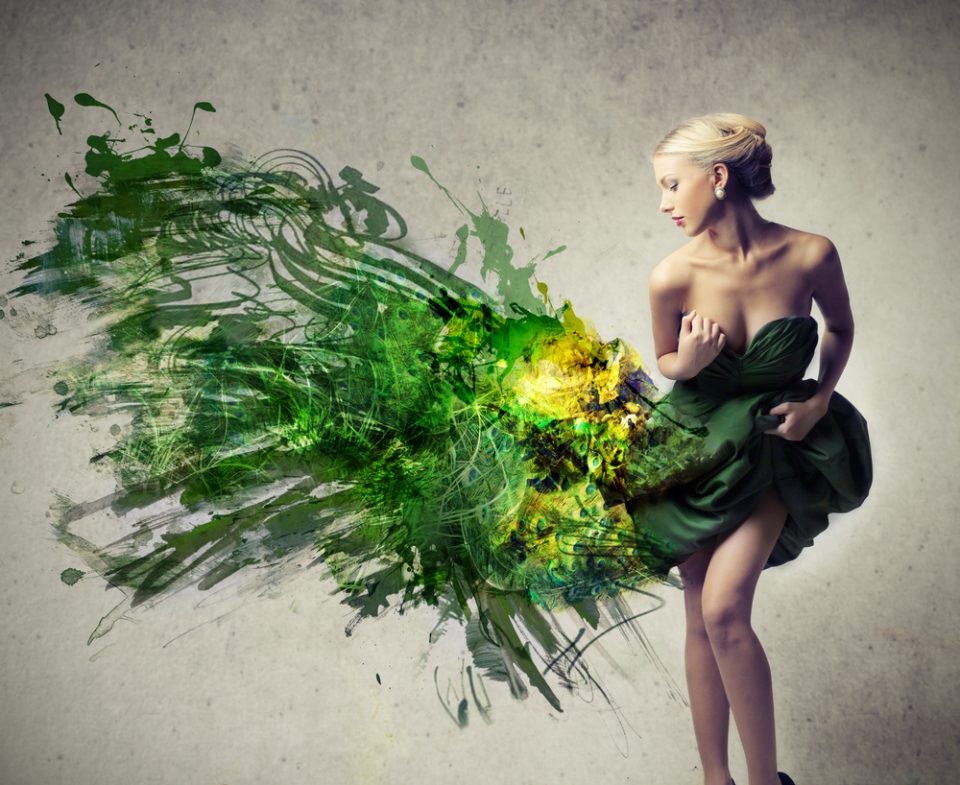 If you are a fashion geek or a trendsetter, you will surely be interested in the hottest trends of the upcoming seasons.
Switch yourself on, precede trends or have excellent fashion timing – it's worth following the publications of the Pantone Institute – Pantone Fashion Color Report.
What is Pantone Inc.?
It's an American printing corporation located in New Jersey and operating since 1962. It has been in the printing business for years providing professionalists with access to a specially designed system of colours. It allows them to express their creativity and to design products and services based on the expectations of customers.
The brand became popular thanks to the created scale of colours called Pantone Color Matching System. It's a tool that printers and graphic designers widely use and it states about what is to become trendy in fashion.
For 16 years the Pantone Institute has been an oracle and thus says which colours will be trendy in fashion and design in the upcoming seasons. Then they became the inspiration for fashion designers, fashion enthusiasts, freaks, journalists and trendsetters. What's interesting – the selection of Pantone colours is based on the occasions, the social mood and situations reflected by the 'colour philosophy'. For example, in 2016 the focus was put on two most important colours. They symbolise the equality of sexes, as well as the balance in this chaotic world. They bring consistency, comfort and relaxation.
Without doubt, such easy and balanced, in terms of colours, will be autumn and winter 2016. In order to contrast all the bad things happening in the world – wars, crisis, etc. – the colours that symbolise the pursuit of peace and stabilisation will be on top.
Unlike the recently popular meme with a brand paint, which had a colour name in the description – 'Supposedly Beige', the Pantone colour palette describes the colours in a very detailed way. They are additionally labelled by number and additional information, like metallicity, fluorescence and gloss.
The Pantone Fashion Color Report shows this year's autumn and winter the most important colours: the shades of blue – Riverside 17-4028 and Airy Blue 14-41-22, grey Sharkskin 17-3914, red Aurora Red 18-1550, neutral Warm Taupe 16-1318, pink Dusty Cedar 18-1630, emerald and green Lush Meadow 18-5845, Spicy Mustard 14-0952, suede Potter's Clay 18-1340 and fuchsia Bodacious 17-3240.
Plenty of clothes with colours relating to the Pantone palette are available in the autumn and winter collection in our online shop bolf.eu.
The Pantone Institute announced 10 trendy colours for spring 2017!
These colours are to provide a mix of vitality and relax in the open air. In spring, we will wear either the colours of the Earth relating to the awakening of nature, or vivid, energetic colours. They bring to mind different feelings. Most of all, joy from warm sunny days, vital soothing from the clean mountain air, or excitement pushing out thoughts towards the seaside paradise. Look at the following colours…
Niagara 17-4123 – classic denim blue. This deep colour seems to be the most popular and corresponds to our desire of peace and relaxation.
Lapis Blue 19-4045 expressing power, internal strength and self-confidence.
Island Paradise 14-4620 – blue and green shade, thanks to which your thoughts will fly away to a tropical island full of lush vegetation and clear water perfect to relax.
Greenery 15-0343 – refreshing juicy vivid green with transparent yellow. It's very energetic, motivating and dynamic.
Primrose Yellow 13-0755 – happy, warm, vital and motivating.
Flame 17-1462 – live fire. This colour bursts like a spring bonfire with friends. Perfect for partying.
Pale Dogwood 13-1404 – innocent, pure, light, pink shade of harmony, peace, glow.
Pink Yarrow 17-2034 – stimulating, rebellious, tempting.
Kale 18-0107 – synonym of healthy lifestyle initiating in spring. It symbolises the desire of symbiosis with nature.
Hazelnut 14-1315 – nut, neutral colour, ashen. Warm and modest.