8 stylings with a sweatshirt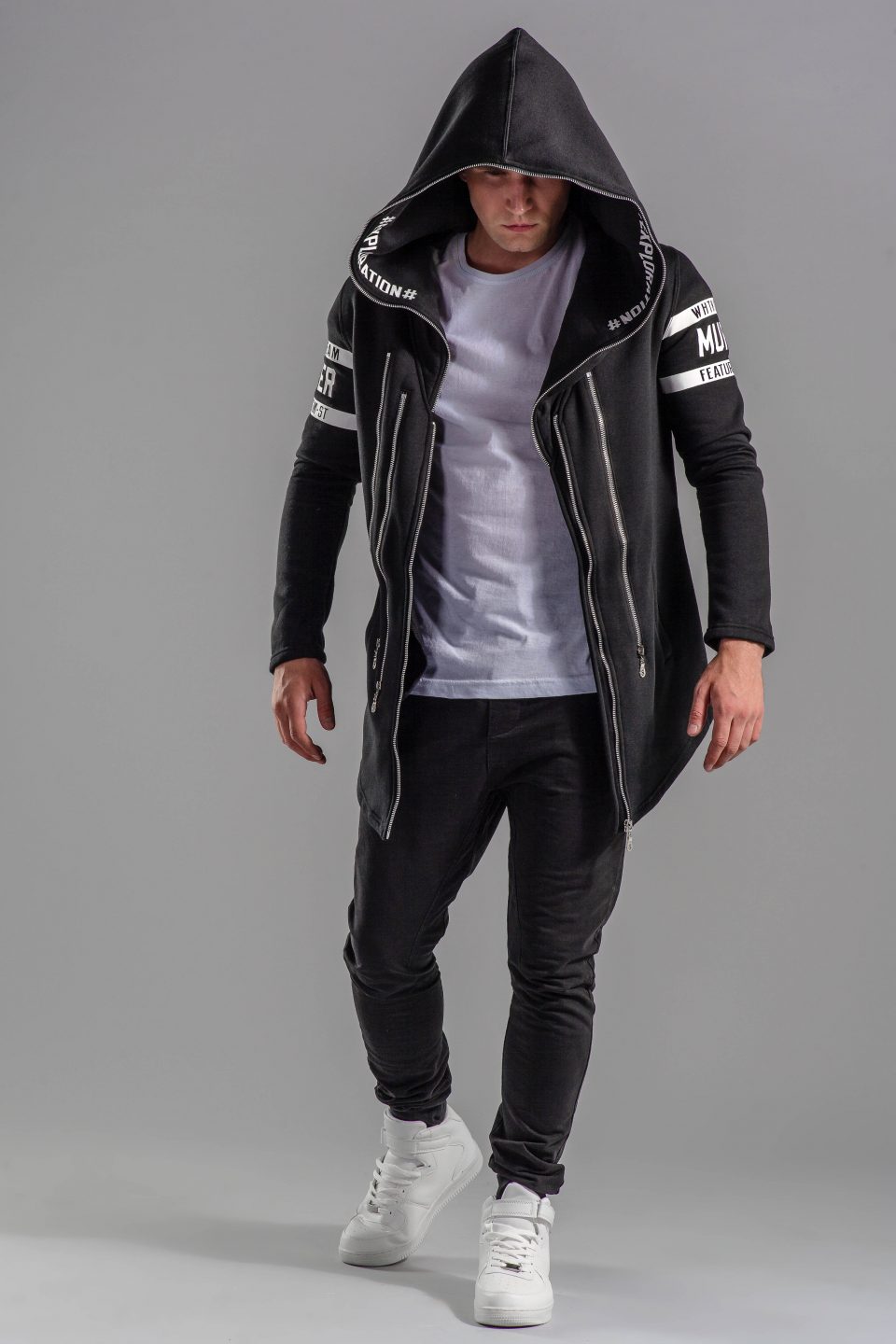 A men's sweatshirt is an absolute 'must-have' regardless if you are a fan of sports, elegant or classic style.
8 stylings with a sweatshirt
A men's sweatshirt is an absolute 'must-have' regardless if you are a fan of sports, elegant or classic style. This piece of clothing finds place in every season of the year. Thanks to their functionality and universal character, you can notice that sweatshirts are the leitmotif of many interesting stylings.
Men's sweatshirts – advantages
Men love sweatshirts for their usefullness and comfort. This wardrobe's element works fantastic in terms of casual style. It fits jeans, chino trousers, corduroys, cargo trousers and shorts. Look that proper matching of a sweatshirt with other clothes allows creating original and comfortable stylings – regardless of the occasion and style.
Hoodies or regular?
Many gents have hoodies in their wardrobes. It's probably one of the most popular sports models, which can be used to create many interesting everyday sets. One can be a combination: a sweatshirt with jeans, a fluffy vest in contrasting colour, a cap or sporty boots.
Equally popular is the overhead type sweatshirt, which goes nicely with shirts in different patterns. Therefore you can easily put them with denim or checked shirts, chino trousers, a parka jacket, a duffle coat or trendy sneakers. Such styling will be universal – to work, for a date, a meeting with friends or for a walk.
Sport
An original and sporty styling is easy to get from joining sweatpants (best black) with a grey sweatshirt, a navy blue bomber jacket and a black and white checked shirt – it all adds up in a bit of nonchalance.
Men's zipped sweatshirts have become extremely popular and are a great alternative for jumpers and jackets – you can treat them as a separate piece of outerwear. Among this type you can find, very trendy this season, sweatshirts immitating so-called baseball jackets. On warmer days you can treat them as fashionable outerwear. This cut corresponds with typical sports footwear, a tight T-shirt or a denim shirt and various trousers – chinos or textile slim-fit pants.
Laid-back
A waist-tied shirt, as a trend, can be a fetching proposition for fans of sports look. In order to create such an outfit, you will need black jeans or chino trousers, a black or dark grey overhead sweatshirt, a tied red and black checked shirt, a red fullcap or snapback cap, white sneakers and a large eye-catching wristwatch.
Semi-formal casual styling
Modern sweatshirts underline the visual advantages of a stylish and good-looking man. Thanks to them every styling gets a sophisticated and fresh look. The fans of mixing elegant with sports style can create an interesting styling from classic jeans, a single-colour overhead sweatshirt, glossy sneakers and more and more popular blazer jackets.
Another proposition for those who prefer semi-formal stylings is mixing a single-colour sweatshirt with a denim shirt, a tie or a quilted jacket and leather oxfords. It's also worth spotting sweatshirts with an unlined blazer with patched pockets, elbow patches or contrasting buttons.
Want more? Create an elegant styling by combining a sweatshirt with a white shirt and dark regular trousers. The classy collar reaching out from behind the sweatshirt is going to present itself extremely well and eye-catching. If you still wish to juice up the styling, choose some accessories like a belt or a casual bow tie – btw, everybody's wearing it, are you?
How to avoid a fashion failure?
Why is it worth to pay attention to the role of fashion in everyday life? More and more men realize that a good look comes not with a better humour but with better social reception. A gent's outfit should be fitted to the occasion and lifestyle. That's why it's important to know when to cut yourself some slack and when you need to look more formal. Black, grey and navy blue sweatshirts are the most universal – they give the space to experiment with other parts of the men's wardrobe. The models in showy colours with tags, prints or decorative stitchings should be used to typically sports or informal occasions.