Summer checked shirts! A guide.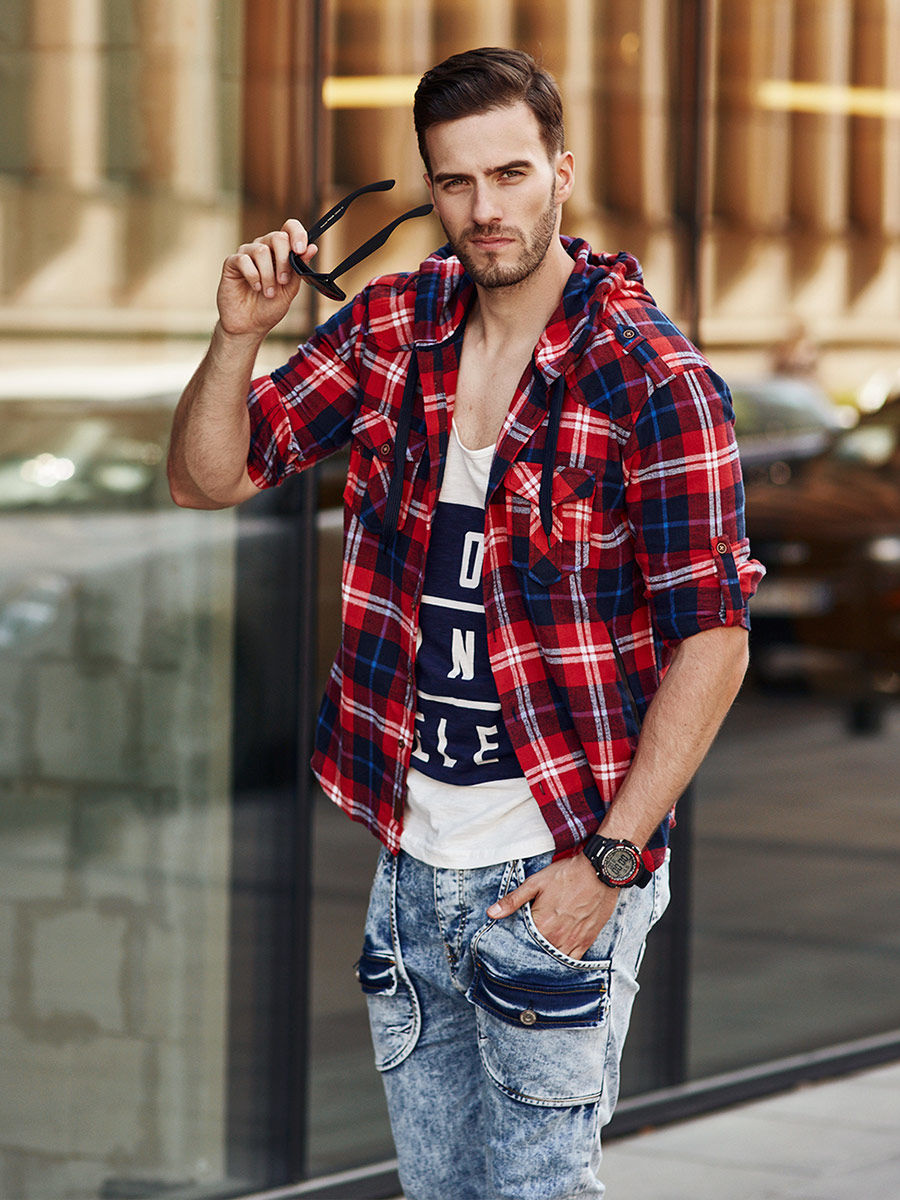 You imagine a 'checked shirt' and see the classic flannel one that you like the most. You wear it most often in autumn-winter season. Therefore, your mind set the rule that such a shirt and its checked pattern fits best in winter. Though, you don't even notice it in summer. You prefer to try all these pastels and vivid colours.
Good idea, but not always! Place a bet on colours in summer. Starting from classic white, through mint to turquoise, coral and even pink. If you like to create an edgy casual style, a checked shirt is something definitely for you. It differs from the winter one in terms of fabric (though a flannel shirt fits also on colder evenings), Try out rolled up long-sleeved and also short-sleeved models.
The most trendy checked shirts might have a print or not, they are available in various colours, differ in a checked pattern size and in a collar shape. Thanks to this variety, every man can find a model perfect for yourself, even the most demanding one. No matter if you like streetwear or casual style. All shirts have got one common asset. They're usually slim-fit and though fit to the silhouette.
How to wear a checked shirt?
If you admire unconstrained urban outfits that give you comfort – place a bet on a checked shirt with a button down collar in a vivid colour. Such a shirt looks outstanding untucked from fancy ripped jeans and sneakers. If you're not afraid of experimenting, get a one in a larger size than you usually wear. It's all about chill, spontaneous time and maximum comfort.
Holidays need to be about a chilled and relaxed image. Match an expressive checked shirt with an embroidered college-style logo with plain cargo shorts and slip-ons. If you want to finish off your look, don't forget about the accessories and get sunglasses and leather bracelets. Such an informal look is the perfect choice for spontaneous outings.
If you like streetwear, find a way to wear a checked shirt a bit differently. Get sky blue denim joggers, a printed tank top. Finish off your look with a shirt. Wear it unbuttoned or tied around the waist. Don't forget about accessories like caps, snapbacks and full caps.
A checked pattern can also look elegant. You can easily create sports elegance stylings and the ones that fit smart casual. It's enough to choose an appropriate model and match it with trousers more formal than jeans. There're classic chino trousers, which teamed up with plimsolls and men's accessories look outstandingly. And if you want to get an extra chic look, introduce a casual blazer to your styling!