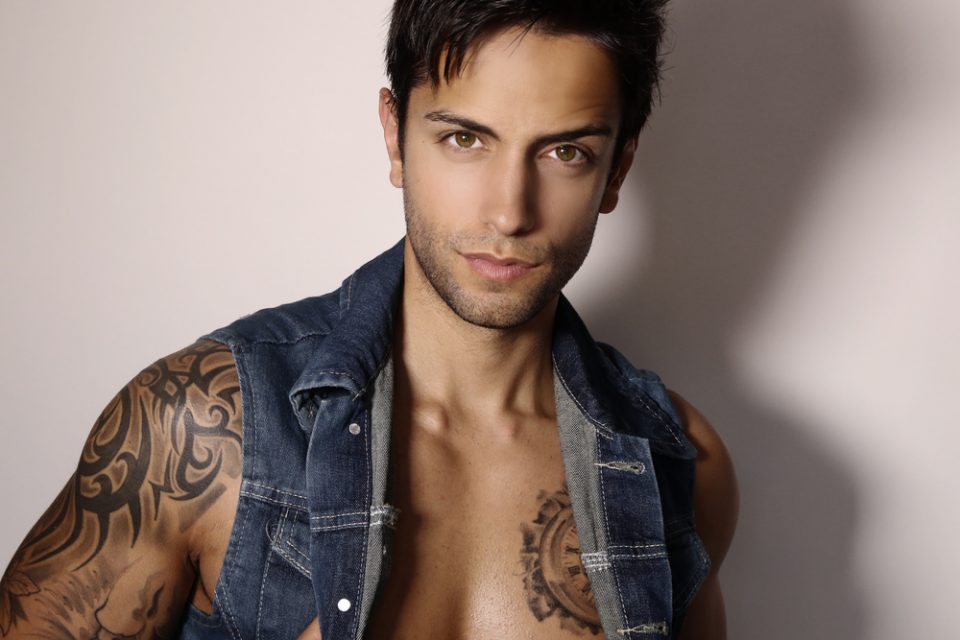 Once you get bored with the perfectly-fitted stylings, suit trousers and a casual look, when you want to try something fresh and new, even just for a while – a denim total look is a worth-mentioning idea!
This season lets you experiment freely with it! Put stonewashed ripped jeans on or express yourself and place a bet on denim total look! With all its charm!
The most fashionable jeans are…?
You don't need to worry about that. The most trendy is always the one that fits you! Of course, it's worth to have in a wardrobe at least one pair of a classic model and one stonewashed or with studs. However, do it only if you feel the vibe and really like this style. Remember that denim should be like your second skin. It must fit perfectly, express your style and expose the individualism!
If you want to underline your unique look even more, especially in summer, customise your trousers by ripping them off, adding inserts and badges or sew-in colourful fabrics! What's more, place a decorative handkerchief in the back pocket of your classic jeans! Italians have been doing it for a long time! Wanna try?
Boost up the look of your jackets and denim shirts! Rip off the sleeves and cuffs of a shirt and create a cool vest. Rip off the pocket and sew-in badges. This season, you can do whatever you want to provide your styling with a real amazing look!
Denim total look – how to wear denim?
Choose between various colours. Stonewashed light blue jeans are a great choice for sunny weather. On the other hand, the navy blue ones are more versatile. They provide you with the opportunity to create lots of classic stylings. They fit to a T-shirt but also to a denim jacket. If it comes to black jeans they fit best to an expressive man who feels a rock'n'roll and rebellious style. For such a guy, the best are extremely ripped and stonewashed models.
Complement your look with a denim shirt. A not-so-crazy idea for a styling is to match a black-white shirt with classic jeans 🙂 But, if you are afraid of nothing, rip off the sleeves, sew-in inserts and remove all pockets. Extreme comfort for everyone who loves streetwear.
Do the same with your old denim jacket or boost up a brand new one!