The style that never falls out of fashion!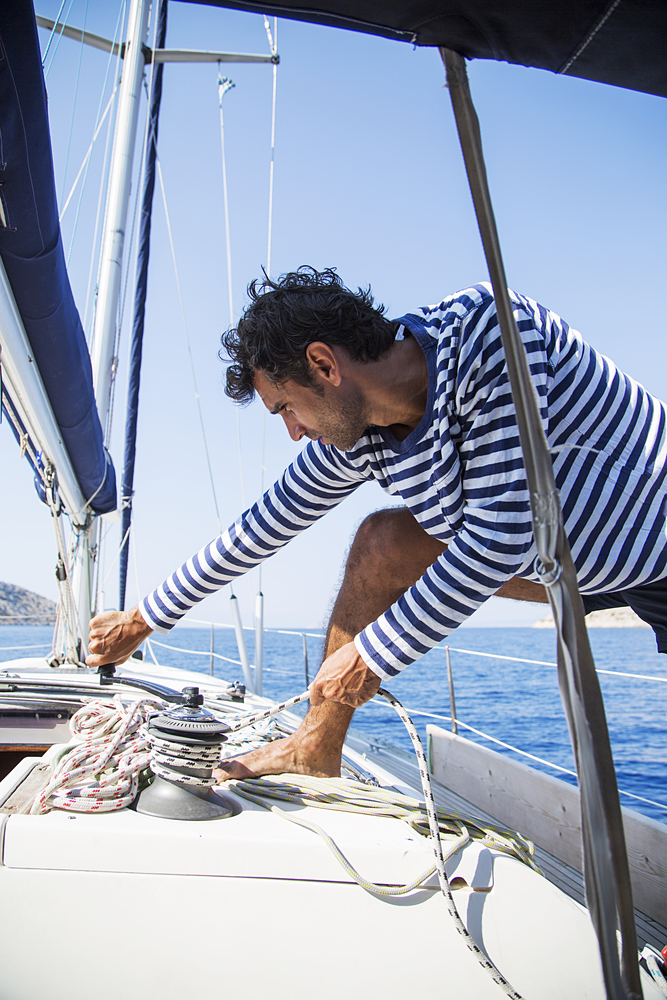 I suppose that every guy who's reading this cares about his look everyday and everywhere!
Find it out and remember once and for all! Summer is the time when you should find at least a few occasions to create such a timeless styling! What are we talking about? About the immortal nautical look in fashion also called sailor, marine or captain style! This trend can be freely used not only at the sea but also on the land. In the urban jungle, in seaside resorts, on a daily basis and during carefree summer parties.
What distinguishes nautical style?
First of all, pay attention to colours! The nautical style is about colours that remind the sun, sea and its breeze. In accordance to the latest trends, colours that should dominate your summer outfits are white, sky and navy blue.
If it comes to trousers, the best ones are these in previously mentioned colours – regardless of the formality level of your styling. Create elegant, casual and totally summer stylings having even one pair such trousers! Jeans blue as the sea, chino trousers in the colour of the summer sky or sand shorts or white ones that reflect sunlight perfectly. It's a really good idea to follow.
What about the top? Get something that blends white and navy blue up. On colder days, match a white T-shirt with a navy softshell or lightweight jacket. If you think about navy chino trousers or shorts, try to pair it up with a white shirt patterned with tiny fishes or anchors. Don't forget about the legendary cut of this nautical style – a white-navy blue T-shirt or polo!
Remember that a marinistic style is not only about T-shirts but also about sweatshirts and longsleeves.
And if it gets really cold – add to your sailor look a husky jacket that fits both to formal and casual stylings.
Complement your nautical look with accessories. Get summer navy shoes like loafers or plimsolls and of course, a pair of sunglasses.