Do it and be fit! 8 tips!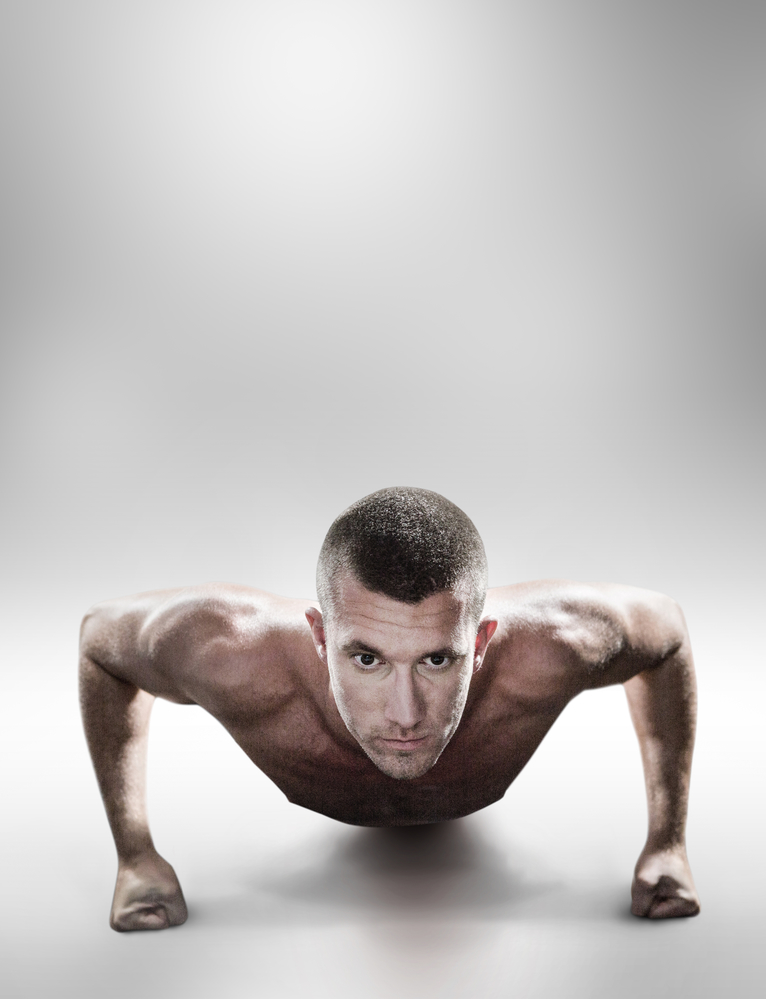 Do you want to know how to get a grip? What do you do wrong? Or maybe you experienced a drop of motivation? Learn 8 principles of a good diet and effective exercises and enjoy a healthy lifestyle.
1. Bye bye routine!
You're putting yourself through the hoops but your body still doesn't improve? Apparently, it got used to repeatable exercises. Change your habits once in a while and try to diversify your workout. One time do cardio and another time do strength. You can also alter the tempo of your interval training – you will surely benefit from this ideas.
2. Look for additional motivation
Everybody can experience a drop of motivation necessary for keeping up being fit and eating healthy! You don't have to pray to Budda and light candles to do that.
Start working out with a friend. It's best when he's in better shape than you are. Then you will work even harder to get to a higher level and reach your goals. But the best tip is to bring a pretty girl with you and then your motivation is guaranteed.
Every fitness plan can loose its charm. Feel free to do the thing that you've always wanted to do but you didn't have time. Relax on a boat or sign up for golf lessons. Decide on a different form of activity each day.
3. Don't sabotage your diet – read the labels
Fool's gold – not every 'light' or 'fit' is good. Pay attention to what you eat, particularly when you reach for products that seem healthy, like protein bars, flakes, joghurts or other dairy products. They may consist of sugar. 'Light' food has often limited amount of a certain ingredient in favour of another one. For example, less sugar often means more fat. Try to avoid processed food having E-additions and other. If you have other things on your mind, you can instal an app that will help you in reading caloric values.
4. Prepare simple and healthy dishes
Exchange your regular pan for a fat-free one. Even if the price is deterring, remember that this investment will pay off and your health will also benefit from it. Bake, grill and steam cook. Replace fat for the healthy alternatives – instead of butter use canola oil or olive oil; instead of salt use a mix of spices. Wanna find out more about simple and healthy diet? – Read Here.
5. Don't forget about strength training
Don't ever resign from it. It's the basis of every fitness training plan. This type of training builds muscles and burns calories. You don't always have to lift weights or spend many hours at the gym. Some exercises can be done at any time and place. Push-ups, squats… you know them right?
6. Cardio
Work on your stamina, burn calories. The best and the simplest method? Running, of course! If you're a beginner – start from an interval training – a bit of marching, a bit of jog trot and…there you go! You can do some activities every day, from which your health will surely benefit. Choose the stairs instead of the lift, go on foot instead of by car, etc.
Do you want to find out more about combining a strength workout with cardio for obtaining better results? Read THIS article and stay fit.
7. Don't let your diet be boring
There's a threat that the level of motivation to eat healthy will drop if the diet stays the same for too long. You will lose vitamins, minerals and energy. Go ahead and experiment with food, try new tastes and eat healthily.
8. Pay attention to sizes
Eat 5 balanced meals a day and you won't walk hungry. However, if you get a ravenous appetite – you must refrain from it at any cost, don't lunge yourself on food like a lion on a prey. Use medium plates. Don't exaggerate with the serving. Always finish a meal with a feeling of not being full – it will come 20 minutes later.
May the force be with you!