Bracelet – jewellery for a rebellious man!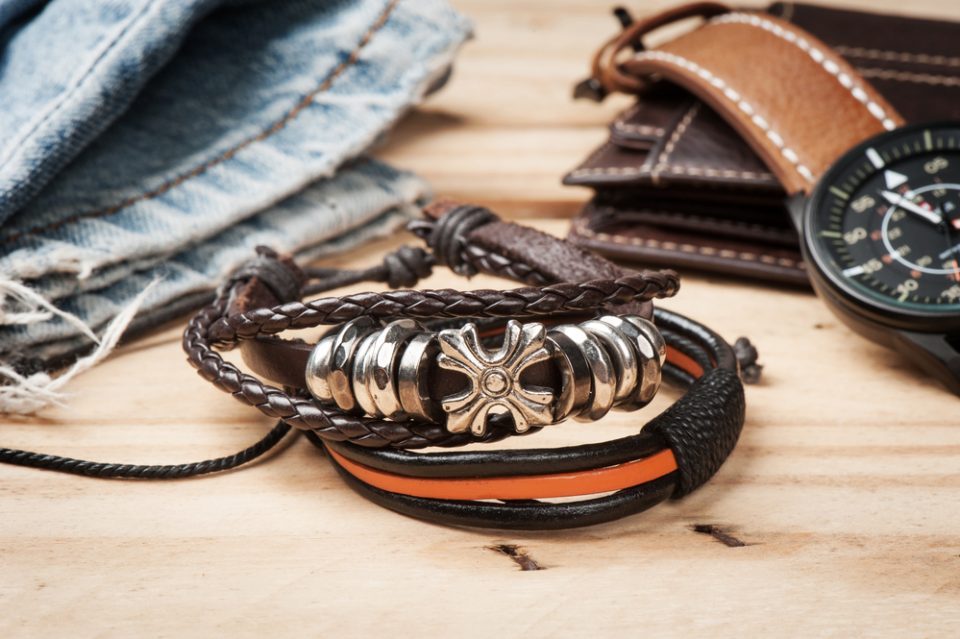 Jewellery is a perfect complement of every men's styling! Bling bling!
In one of the last entries, you could've read about men's rings. Today, we're gonna talk about men's bracelets! We need to do this because bracelets are the must-have this season and their growing popularity indicates that this kind of jewellery will stay fashionable in the foreseeable future.
Why men's bracelets are so trendy?
The first answer which comes to mind is the controversy about wearing such jewellery by a man. The more you talk about it, the stronger is the trend. Additionally, it's a universal accessory that looks good on every men's wrist who is conscious of his unique style. Bracelets have a certain amount of special energy that expresses one's individuality. A man who wears it, sends a message: I'm chilled, relaxed and self-confident.
A men's bracelet is a great accessory both for everyday and special events. However, you should avoid matching it to formal stylings. A man who places a bet on an elegant style can let himself complement the outfit with a classic design bracelet. But only if, he's hundred-percent-sure that it fits to the styling and occasion… Suit jackets love to be matched with gold and silver. The models partly made from stainless steel in these colours and subtle, minimalistic design are the most convenient choice.
Men like simplicity the most. A black bracelet with silver inserts is one of the most popular choice. Such a bracelet fits to all skin complexions. Match it both with streetwear and casual clothing. The characteristic silver or steel bracelets are the most masculine ones. Their prototypes have gained popularity right after the World War II (worn by such famous people as Brando or Dean) and won the place on men's wrists.
They work amazingly as an accessory that can be matched with jeans and a T-shirt. They enhance the effect of an urban look and create a modern and trendy look to a bit more formal stylings.
Men wear bracelets in a subtle and minimalistic way. You can also look boldly while wearing few bracelets at the same time. The popular models are usually steel, silicone, rubber and leather ones. They may have leather straps, beads and other. If you match them with each other, they will give a cool visual effect.